A 1940s build but totally renovated and move-in ready.  This two bed, one bath home sits on a quiet street and features a great back yard that is fenced in.  Within walking distance to downtown, enjoy this centrally located home and all it has to offer.
Stepping into this home, you will be wowed with the open concept and modern feel yet you will see the old charm and character this home still offers.  With the spacious front foyer, enjoy the space offered to do the Midwest greetings and good-byes.  The glass french doors of the closet are charming and functional.  New interior paint and LVP flooring runs throughout the entire main floor giving a cohesive and expansive feel.  The living, dining, and kitchen are all open to each other.  Define your spaces with furniture and area rugs while enjoying the ability to entertain while in the kitchen.  The kitchen boasts newly painted cabinetry, new laminate countertops with an undermount sink, and new appliances.  Two bedrooms and one bathroom round out this quaint home, all featuring new carpet and flooring as well.  The master bedroom has a walk-in closet with organizers and also features laundry hookups with a folding counter and storage…enjoy this practical location of the laundry on the main floor.  A second set of laundry hookups can be found in the basement.  
Additionally, there is a rear mud room.  With a separate outside entrance and access to the basement, this space is great for easy access and overflow.  The basement is unfinished but is a place where an additional living space can be made or a rec room.  The utility room houses laundry hookups, a utility sink, and additional storage.  Some additional items that have been updated are new plumbing, electrical, and cement for the driveway with an extra space poured for additional parking.
Schedule your showing TODAY to see this totally renovated home. 
Call Kim or Adam, 712-441-6098
Property Type:
Single-Family
Main Floor Square Footage:
888 square feet
Total Living Square Footage:
888 square feet
Garage Dimensions:
14 x 22 ft
Garage Type:
Single, Detached
Garage Features:
2021: New Driveway with Extra Space for Parking
Basement Construction:
Cement Block
Basement Features:
Newly Painted Block Walls
Siding:
Vinyl, Approx 5 yrs old
Roof:
Asphalt Shingle, Garage Roof: 2021, House Roof: Approx 5 yrs old
Average Utility Costs:
$220 per month (Includes: Electric, Water, Sewer, Trash, Recycling)
Heating System Updated:
Approx 5 yrs old
Cooling System Updated:
Approx 5 yrs old
Water Heater Size:
40 Gallons
Setting:
Mature Trees, Level Yard, Quiet Street
Hardscape:
Concrete Streets, Concrete Drive, Concrete Sidewalk
Cabinets:
Painted, New Hardware
Countertops:
Laminate, Updated 2021, Painted Bead Board Backsplash
Appliances:
Refrigerator (2021 SS), Electric Stove (2021 SS), Microwave (2021 SS), Dishwasher (2021 SS)
Foyer:
9 ft x 6 ft, LVP, Sitting Bench w/ Storage, Coat Closet with Glass French Doors
Living/Dining/Kitchen:
29 ft x 13 ft, LVP, All Open-Concept, Recessed Lites, Large Window
Bedroom:
10 ft x 11 ft, Carpet, Master Bedroom, Recessed Lites, WIC, Laundry Hookups, Folding Counter/Storage, Closet Organzers
Bedroom:
10 ft x 10 ft, Carpet, Recessed Lites, Closet with Organizers, Two Windows
Bathroom:
5 ft x 10 ft, LVP, Full, Tub/Shower, Vent/Fan, White Painted Vanity, Granite Countertop, New Mirror/Vanity Light, Linen Cabinet
Back Mud Room:
6 ft x 7 ft, LVP, Separate Exterior Entrance, Access to Basement, Window
Potential Living Room:
11 ft x 29 ft, Concrete
Utility Room:
19 ft x 11 ft, Concrete, Laundry Hookups, Utility Sink, Storage w/Shelving
Included:
Refrigerator, Stove, Microwave, Dishwasher, Basement Washer/Dryer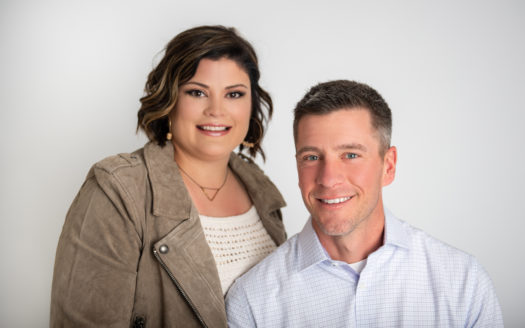 Phone: 712.737.3386
Mobile: 712.441.6097