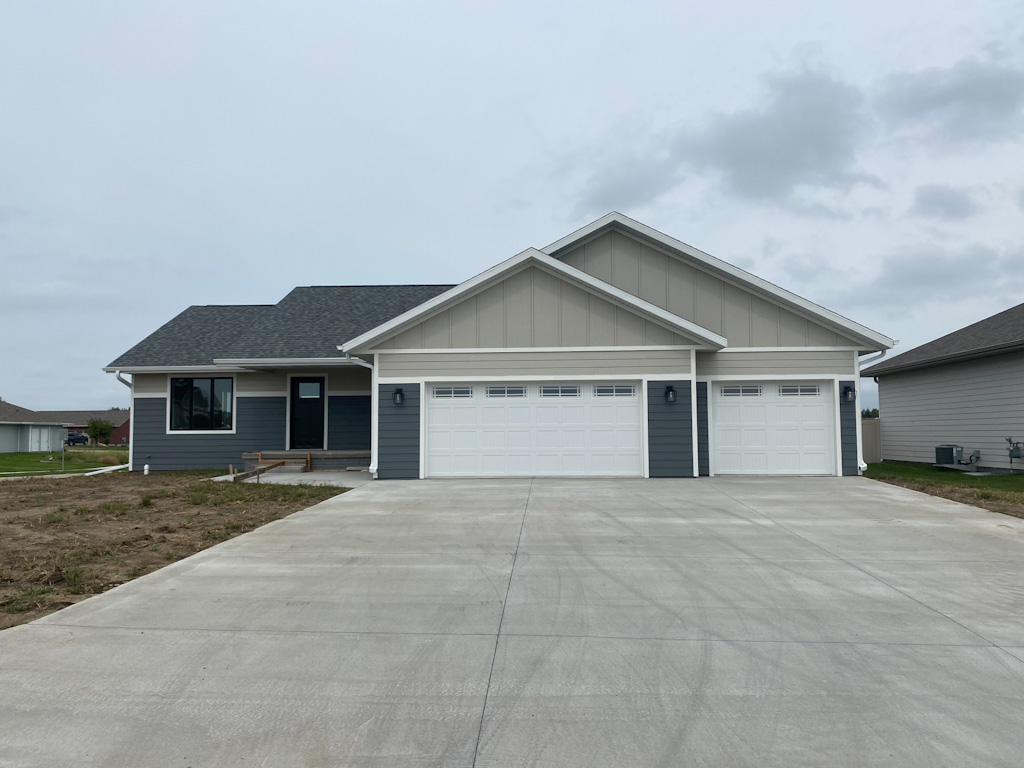 NEW CONSTRUCTION.  4 BED.  3 BATH.  CORNER LOT.  TRIPLE GARAGE.
Looking for a quality built home, a home built with quality and care?  This home is a 4 bedroom,  3 bathroom home, located in a new development in Orange City.  It sits on a corner lot and is near the Puddle Jumper Trail, which is a great avenue to get to the newly constructed elementary school in a couple of years.  
No short cuts were made to this beautifully constructed home.  From the upgraded windows to the spray-foamed walls to the attached triple garage, this home was built to last. 
As you enter the front door, you are welcomed by an open-concept floor plan.  With your view all the way to the back yard, entertaining is made easy.  With a spacious laundry room doubled as a mud room, located on the main floor, feel the ease and convenience.  The living room, dining room, and kitchen all open up into one space.  The kitchen boasts an island with ample storage as well as a pantry closet.  The custom cabinetry is made out of rustic hickory. The luxury vinyl plank flooring runs throughout most of the main floor.  The living space is defined with carpet.  Two main floor bedrooms can be found, including a master suite equipped with a walk-in shower and a walk-in closet.  A full bathroom rounds out the main floor.
A custom painted steel basement railing was made to suit this home.  The basement boasts garden view windows, giving natural light, and a large family room.  A bonus to every family home.  Two more good-sized bedrooms can be found in this space as well as a full bathroom.  Another space that was well-thought out is the flex space located at the bottom of the stairwell.  Whether it is a needed office space, a place to gather toys, or even a reading nook, this space can fit any need.
To view this quality constructed home, schedule your showing today.  Contact Kim or Adam, 712-441-6098.
Property Type:
Single-Family
Main Floor Square Footage:
1400 square feet
Total Living Square Footage:
2800 square feet
Taxes:
$6375 (Estimated Tax)
Garage Dimensions:
34 x 23 ft
Garage Type:
Triple, Attached
Garage Features:
Extra Tall Ceilings (11'), Service Door to Exterior, Storage Closet (4x2), Drywalled, Insulated, 2 Floor Drains
Basement Construction:
Poured
Basement Features:
Upgraded Insulation: Spray Foamed Walls, Drop Ceilings, Recessed Lighting, Radon Mitigation System
Siding:
Smart Siding, LP Shakes as an accent
Windows:
Casement, Anderson 400 Series
Heating System Updated:
2021
Cooling System Updated:
2021
Water Heater Size:
80 Gallons
Setting:
Level Yard, Corner Lot, Quiet Street, New Development, Finish Grading (no seed), No Deck Included, Corner Lot
Hardscape:
Concrete Streets, Concrete Drive, Concrete Sidewalk
Structures:
Covered Front Patio: 14x6, Front Patio: 10x13
Cabinets:
Other, New, Rustic Hickory-Soft Closures, Custom, Pantry Closet (4x4)
Countertops:
Laminate, New
Additional Room Features:
Appliances Not Included
Living Room:
19 ft x 13 ft, Carpet, Vaulted Ceiling, Open-Concept Floor Plan, Recessed Lighting
Dining Room:
15 ft x 10 ft, LVP, Vaulted Ceiling, Patio Door (Deck not included), Chandelier
Laundry/Mud Room:
10 ft x 7 ft, LVP, Built-In Cabinets, Closet, Hanging Rack, Countertop, Entry Closet, Rustic Hickory Cabinets, Pocket Door
Bathroom:
9 ft x 5.5 ft, LVP, Full, Tub/Shower, Vent/Fan
Bedroom:
11.5 ft x 13 ft, Carpet
Bedroom:
13.5 ft x 11.5 ft, Carpet, Master Suite, En-Suite 3/4 Bath, WIC (7.5x4)
Bathroom:
10 ft x 9 ft, Tile, Master Bath, 3/4, Walk-In Shower, Vent/Fan
Nook/Office Space:
9 ft x 10 ft, Carpet
Family Room:
25 ft x 15 ft, Carpet, Recessed Lighting, Garden View Window
Bedroom:
13 ft x 11 ft, Carpet, Garden View Window
Bedroom:
11 ft x 12 ft, Carpet, Garden View Window
Bathroom:
8 ft x 8.5 ft, LVP, Full, Tub/Shower, Vent/Fan, 3.5x3 Ft Space for a Linen Cabinet or Shelving
Utility/Storage Rm:
26 ft x 14 ft, Concrete, Under-the-step Storage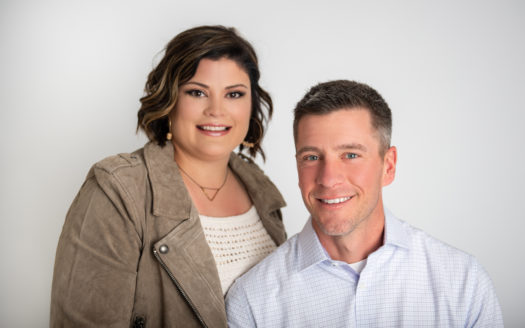 Phone: 712.737.3386
Mobile: 712.441.6097