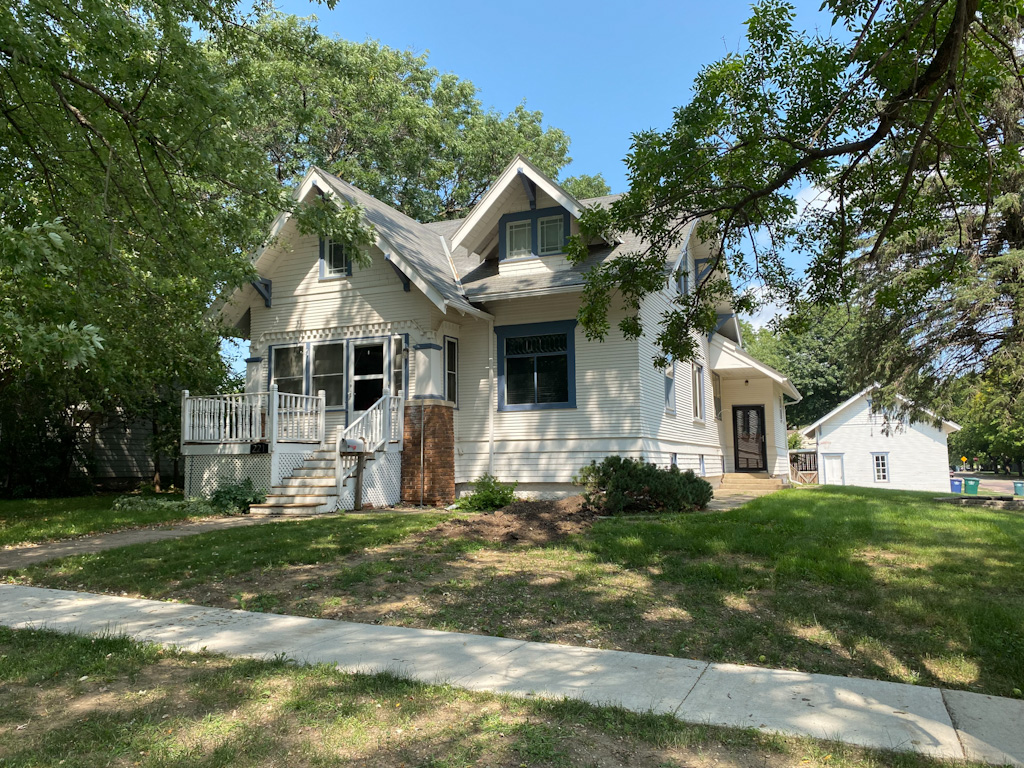 Large Family Home. 6 Bed. 3 Bath. Corner Lot.
This home provides the ability to spread out.  With three floors of finished space, enjoy the expansiveness.  Located in the heart of Orange City, you are within walking distance to downtown Orange City and Windmill Park.  The fenced-in back yard is also a bonus!
Looking for supplemental income, the basement features outside access making this a great opportunity for a rental space.  Equipped with one bedroom, a 3/4 bathroom, and a spacious kitchen/dining/living area.  Laundry hookups could also be installed.  The basement boasts all new luxury vinyl plank flooring throughout.
The main floor has 1,389 square feet.  Enjoy the open-concept of the kitchen, living, and dining area with the removal of a wall.  The hardwood floors are an added bonus giving old charm and character.  The main floor contains two bedrooms, one of which the homeowners turned an office into the master complete with a walk-in closet.  A bathroom, which doubles as the laundry room, is also located on the main floor.  
Upstairs you will find the majority of the sleeping quarters.  Three bedrooms and a half bathroom, which was added in 2017 can be found in this space.  There is ample storage space as well in the attic sections of this home.
Schedule your viewing today! 712-441-6098.
Property Type:
Single-Family
Main Floor Square Footage:
1130 square feet
Total Living Square Footage:
3310 square feet
Garage Dimensions:
20 x 22 ft
Garage Type:
Double, Detached
Garage Features:
Second Level Loft with Interior & Exterior Access
Basement Construction:
Cement Block
Basement Features:
8' Ceiling, Fully Remodeled in 2014, New Flooring & Paint in 2021, Could be used for Rental Property with 1 Bed, 1 Bath, & a full Kitchen. Potential for Laundry Hookup, Large Storage Room, Replaced Sewer Line to Street in Mar. 2021
Attic Features:
Floored Area, Ample Storage Space
Siding:
Wood, Painted 2017
Fireplace Location:
Bedroom
Average Utility Costs:
$319 per month (Includes: Electric, Gas, Water, Sewer, Trash, Recycling)
Cooling:
Central Air, Window/Wall Air Conditioner
Water Heater Size:
40 Gallons
Setting:
Mature Trees, Level Yard, Corner Lot, Apple Tree (ready late Sept/Oct), Plum Tree (ready Aug.), Rhubarb Plant
Hardscape:
Concrete Streets, Concrete Drive, Concrete Sidewalk, New Front Sidewalk: 2021
Structures:
Enclosed Front Porch: 14x8
Other:
Fenced Yard, Raised Garden Beds. Garden Shed
Appliances:
Refrigerator, Dishwasher, Electric Stove, Microwave, Disposal
Additional Room Features:
Interior Paint
Foyer:
Hardwood, Coat Closet
Living/Dining Room:
27 ft x 13 ft, Hardwood, Crown Moulding, Ceiling Fan, Leaded Glass Windows, Updated Interior Paint, Opened up Wall from Dining to Kitchen, Replaced Crown Molding
Back Mud Room:
13 ft x 4 ft, Hardwood, Closet
Master/Office or Study:
17 ft x 12 ft, Carpet, Lead Plated Window, Gas Fireplace, Barn Door with WIC
Bedroom:
12 ft x 11 ft, Hardwood, 9' Ceiling, Closet
Bathroom/Laundry:
15 ft x 8 ft, Vinyl, Full, 7' Vanity, Dual Sinks, Built-In Laundry Cabinets
Bedroom:
12 ft x 10 ft, Hardwood, Baseboard Heat, Window A/C, WIC, Ceiling Fan
Bedroom:
12 ft x 9 ft, Hardwood, Ceiling Fan, WIC
Bedroom:
9 ft x 11 ft, Hardwood, Ceiling Fan, WIC, Window A/C, Baseboard Heat
Bathroom:
10 ft x 5 ft, LVP, Half, Added in 2017
Storage/Secret Room:
10 ft x 11 ft, Cork
Living Room:
14 ft x 13 ft, LVP: 2021, Recessed Lighting, Wall-Mounted TV
Bedroom:
13 ft x 12 ft, LVP-2021, Recessed Lighting, Closet
Basement Kitchen/Dining:
25 ft x 12 ft, LVP-2021, Recessed Lighting, Cabinets, Butcher Block Countertops, Sink, Disposal
Bathroom:
9 ft x 10 ft, Tile, 3/4, TIled Shower, 2 Vanities with Sinks
Included:
Shelving, Kitchen Appliances, Washer/Dryer, Bar Stools, Basement Mounted TV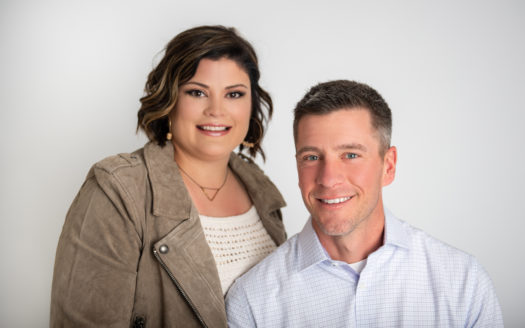 Phone: 712.737.3386
Mobile: 712.441.6097