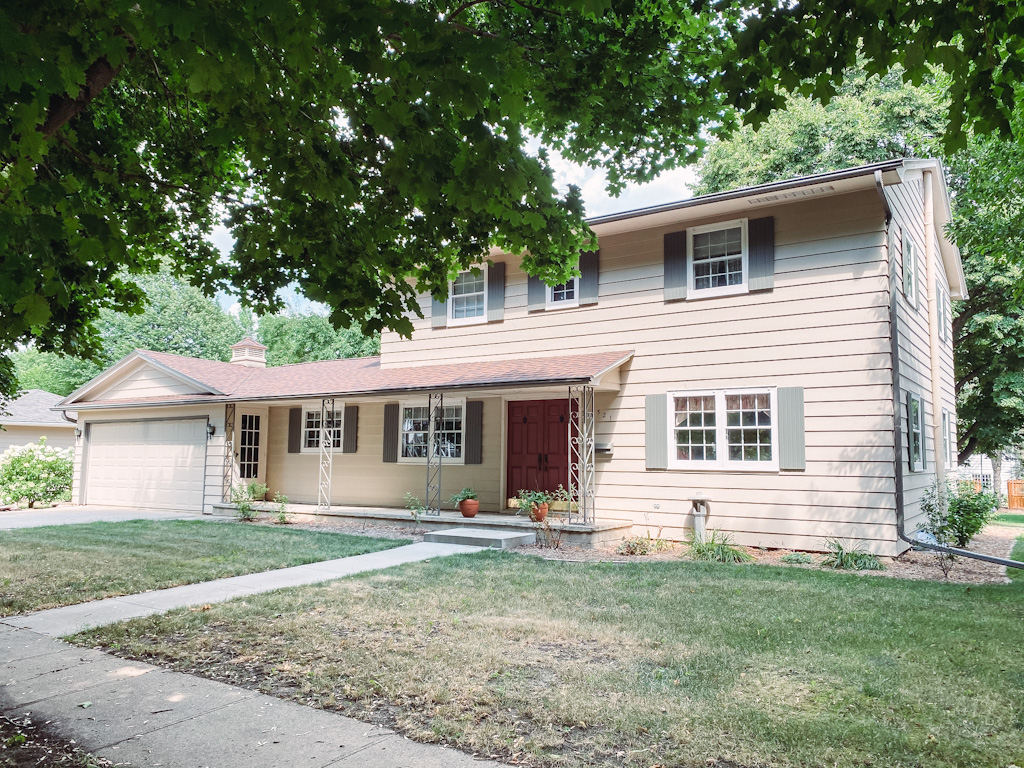 FAMILY HOME. 4 BED. 2 BATH. SPACIOUS YARD. 3-SEASON ROOM
This 1955 two-story home is charming and full of character.  Right as you enter the front double doors, you will be greeted by the open stair case and beautiful hardwood floors.  The kitchen features a quaint breakfast nook area and a kitchen that has potential to be more family conducive.  There is a formal dining area right off of the foyer in the opposite direction of the kitchen and this leads right into the living room.  The living room boasts natural light.  Along with a main floor half bathroom, you will also find a spacious three-season's room.  A nice bonus to this home is an additional space to host an office or separate living space (with access to the three-season's room).
As you enter the upper floor, you will find all four bedrooms and a full bathroom that was remodeled in 2019.  The master bedroom features two spacious his/her closets while another good-sized bedroom boasts a walk-in closet.  The final floor of this home is the basement, in which you will find an expansive family room with a gas fireplace.  The laundry is located on this floor as well; although, there are shoots on the other two floors.  If you like to tinker, a basement bonus is in the storage room.  You will find a nice-sized work bench area to house all your tools.
Some noted updates in this home are as follows:
2012: updated basement family room
2014: replaced HVAC system
2015: new roof/gutters, updated electrical panel box
2017: new kitchen flooring
2018: remodeled main floor bathroom
2019: new garbage disposal, remodeled upper floor bathroom, landscaped around the home
Please contact Kim or Adam for your private viewing pleasure, 712-441-6097.
Property Type:
Single-Family
Main Floor Square Footage:
2088 square feet
Lot Dimensions:
90 x 176 x 90 x 176
Garage Dimensions:
20 x 22 ft
Garage Type:
Double, Attached
Basement Construction:
Cement Block
Roof:
Asphalt Shingle, 2015, 2015: New Gutters
Fireplace Location:
Family Room
Fireplace Features:
Brick, Mantle, Hearth
Average Utility Costs:
$203.00 per month (Includes: Electric, Gas, Water, Sewer, Trash, Recycling)
Heating System Updated:
2014
Cooling System Updated:
2014
Water Heater Size:
40 Gallons
Water Heater Updated:
2004
Setting:
Mature Trees, Level Yard
Hardscape:
Concrete Streets, Concrete Drive, Concrete Sidewalk, New Landscaping in 2019
Structures:
Front Porch, Garden Shed, Front Porch: 4x30, Garden Shed: 10x12
Appliances:
Refrigerator, Built-In Oven, Dishwasher, Disposal (2019), Microwave
Additional Room Features:
Kitchen Flooring: 2017
Foyer:
Hardwood, Coat Closet
Dining Room:
Vinyl, Hanging Copper Light Fixture
Living Room:
Carpet, Picture Window
Bathroom:
Vinyl, Half, 4' Quartz Vanity, Laundry Shoot, Remodeled in 2018
Office/Study:
Carpet, Built-In Desk, Built-In Bookshelves, Access to 3-Season Room
Bedroom:
Carpet, Master Bedroom, Ceiling Fan, His/Her Closet
Bedroom:
Carpet, Ceiling Fan, His/Her Closet
Bedroom:
Carpet, Walk-In Closet
Bathroom:
Tile, Full, 4' Vanity, Tiled Shower, Remodeled in 2019
Bedroom:
Painted, Ceiling Fan
Family Room:
Carpet, Recessed Lighting, Fireplace, 2012 Remodeled
Storage Room:
Concrete, Work Bench
Laundry:
Concrete, Built-In Cabinets, Utility Sink
Included:
Oven, Stove, Disposal, Custom Cut Blinds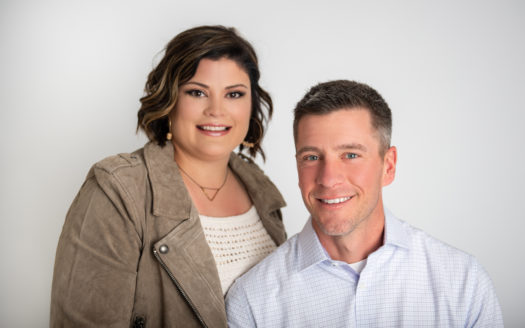 Phone: 712.737.3386
Mobile: 712.441.6097