QUIET LIVING. 4 BED, 2 BATH RANCH. NEARLY 1/5 ACRE. MOVE-IN READY.
Looking to live in a pristine location?  This home sits on .44 acre on a quiet cul-du-sac.  The spacious back yard opens up into the MOC-FV practice fields right near the public high school.  The back deck was replaced in 2012 and has room for all your entertaining needs, measuring 196 square feet.  An expansive garden is also a staple to this gorgeous back yard.
As you walk into the home, you will notice many updates.  The carpet throughout the main floor was replaced just this summer.  The living space opens up into the dining room which then opens up into the kitchen.  In 2016, the kitchen was given a face lift with new flooring, counter-tops, faucet, sink and cabinet pulls.  Right off of the kitchen, you will find main floor laundry with room for your extra freezer or fridge.  Finishing out the main floor, you will find two more bedrooms, one of which has access to the jack-and-jill style full bathroom.  The bathroom has new flooring also installed just this summer.
The completely dry basement features two more bedrooms with the potential of a third.  There is a spacious family room along with another full bathroom.  A storage room with built-in shelving is also a bonus to this basement.  
Some other updates to note are a new HVAC system in 2010, new shingles in 2011, and new siding in 2015.
The attached double garage is also note-worthy.  With extra space for storage in the back, 112 square feet to be exact, and a built-in loft area, all of your toys and clutter can be nice and organized.
Please contact Kim or Adam for your private viewing pleasure, 712-441-6097.
Property Type:
Single-Family
Main Floor Square Footage:
1340 square feet
Total Living Square Footage:
2680 square feet
Lot Dimensions:
120 x 160 x 120 x 160
Garage Dimensions:
27 x 24 ft
Garage Type:
Double, Attached
Garage Features:
Insulated, Finished, Extra 7x16 space in back for storage
Basement Construction:
Cement Block
Roof:
Asphalt Shingle, 2011
Average Utility Costs:
$148 per month (Includes: Electric, Gas, Water, Sewer, Trash, Recycling)
Heating System Updated:
2010
Cooling System Updated:
2010
Water Heater Size:
50 Gallons
Water Heater Updated:
2003
Setting:
Mature Trees, Backs to Open Ground, Level Yard, Cul-Du-Sac, Quiet Street, Back opens up into the MOC-FV practice fields
Hardscape:
Concrete Streets, Concrete Drive, Concrete Sidewalk
Structures:
Front Porch, 6x34, Back Deck Replaced in 2012
Layout:
Eat-In, Breakfast Bar
Cabinets:
Oak, Original, to the ceiling cabinetry
Appliances:
Dishwasher, Refrigerator, Electric Stove, Microwave, R/O Water, Disposal
Additional Room Features:
Kitchen Remodel in 2016
Living Room:
21 ft x 13 ft, Carpet, Picture Window, Ceiling Fan, Storage Closet, Carpet in 2020, Interior Paint 2020
Dining Room:
11 ft x 11 ft, DuraCeramic, Recessed Lighting, Opens up into Kitchen, Access to Back Deck
Laundry:
15 ft x 7 ft, DuraCeramic, Built-In Cabinets, Built-In Storage, Closet
Bathroom:
12 ft x 8 ft, DuraCeramic, Full, Tub/Shower, Linen Closet, Flooring 2020, Interior Paint 2020, 6' Vanity, Jack and Jill Style from Master to Main Bath
Bedroom:
12 ft x 14 ft, Carpet, Master Bedroom, Ceiling Fan, Carpet 2020
Bedroom:
12 ft x 12 ft, Carpet, Carpet 2020
Storage Room:
14 ft x 8 ft, Carpet, Drywalled, Built-In Shelving
Potential Bedroom #5/Play Room:
19 ft x 11 ft, Carpet, Drop Ceiling, Closet
Family Room:
18 ft x 13 ft, Carpet, Drop Ceiling
Bathroom:
11 ft x 8 ft, Vinyl, Full, Tub/Shower, 6' Vanity, Large Closet, Drop Ceiling
Bedroom:
13 ft x 14 ft, Carpet, Drop Ceiling, Closet, Supplemental Baseboard Heat
Bedroom:
10 ft x 15 ft, Carpet, Drop Ceiling, Closet, Supplemental Baseboard Heat
Included:
Kitchen Refrigerator, Stove/Oven, Dishwasher, Microwave, R/O System, Window Blinds, Washer/Dryer, Water Softener, Basketball Hoop
Excluded:
Upright Freezer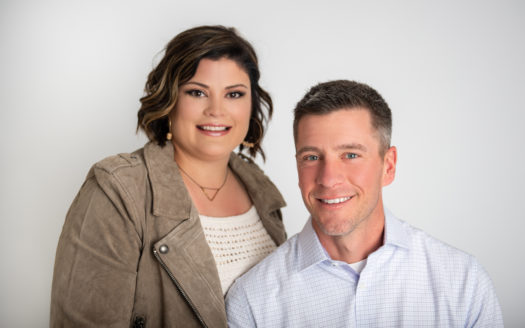 Phone: 712.737.3386
Mobile: 712.441.6097