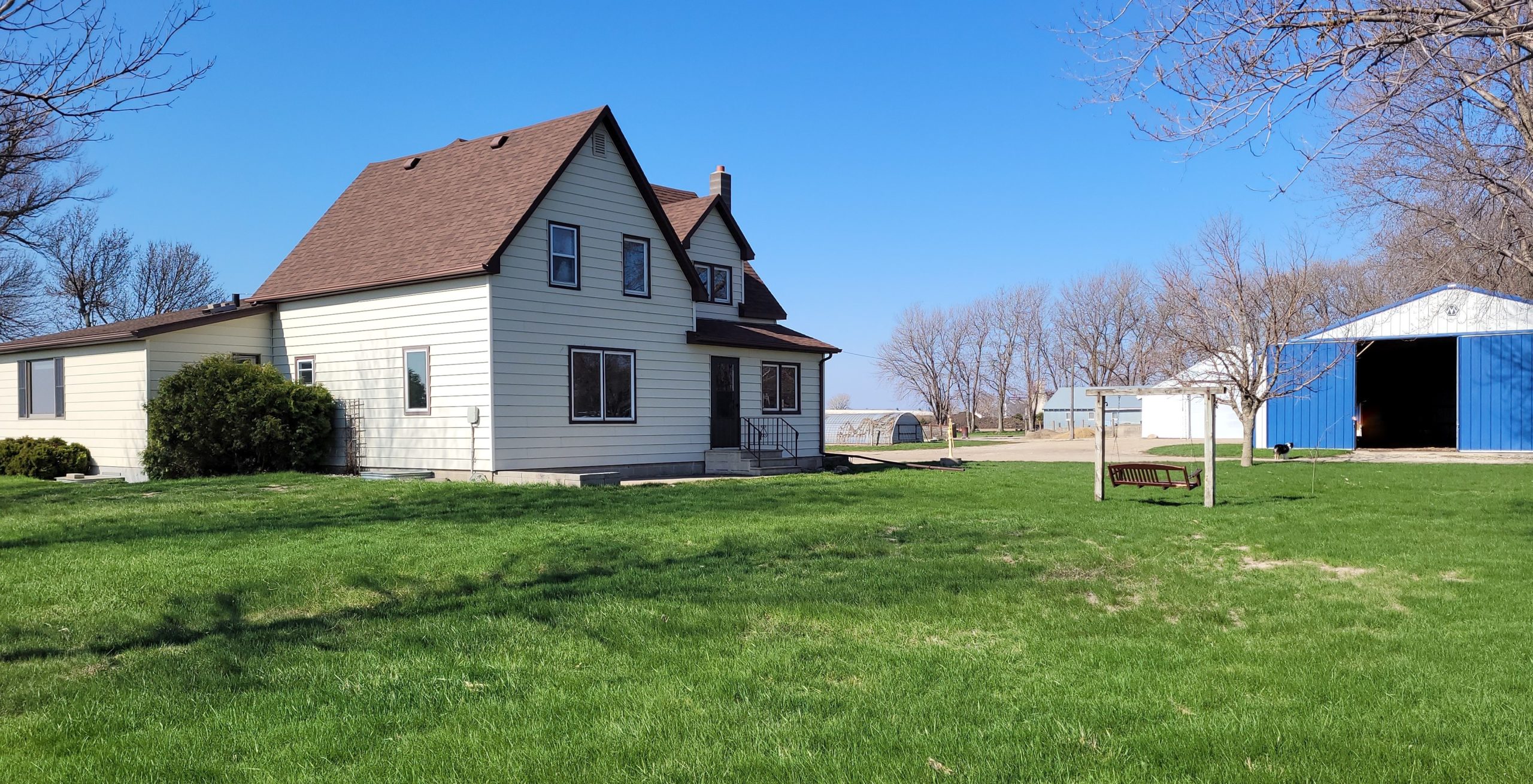 Enjoy all the benefits of country living in a great and convenient location! Quality acreages are hard to come by right now, but this property offers opportunities for many people. First you have the benefit of a spacious home for a growing family. The home is situated on 3.59 acres and is very well taken care of and has had many updates over the years. It features five bedrooms, one of which is a master suite, and three and one half baths. There also is a nice living room on the front side of the house and a newer addition on the back side of the home that features a very spacious family room on the main floor and two bedrooms and a bathroom in the basement. All the lower level bedrooms are equipped with egress windows. You will have the benefit of a geothermal heating system installed in 2011. The home has a heated attached single stall garage and another double car garage close to the house. The acreage has a large 45′ x 72′ Morton brand machine shed, barn, hog house and two steel grain storage bins. A portion of the barn has been converted into a nice, heated, shop area with a large overhead door to allow access for large equipment. The interior has been steel lined and has ample lighting. You have to see this property to appreciate everything it has to offer.
Zoning:
Rural Residential
Main Floor Square Footage:
Approximately 2044 square feet
Total Living Square Footage:
Approximately 3282 square feet
Garage Dimensions:
14 x 24 ft
Garage Type:
Single, Attached
Garage Features:
Insulated, Heated, Finished, Also a 24 ' x 28' double car detached garage.
Basement Construction:
Cement Block
Basement Features:
Egress Windows, Four egress windows in the basement area
Attic Features:
Insulated
Roof:
Asphalt Shingle, The 2004 addition was shingled in 2004 with the remainder of the home done in 2012
Windows:
Double-Hung, Casement, Replacement, Anderson, Most of the windows in the home have been replaced and are in very good condition.
Average Utility Costs:
$144.00 per month (Includes: Electric)
Heating Source:
Electric, Propane
Heating System Updated:
2011
Heating Details:
The house system was installed by Fred's Plumbing & Heating. The single vehicle attached garage is heated with propane.
Cooling System Updated:
2011
Cooling Details:
Installed by Fred's Plumbing & Heating
Water Details:
Water is supplied by the City of Sanborn
Water Heater Size:
50 Gallons
Water Heater Updated:
2015
Water Heater Details:
Installed by Fred's Plumbing & Heating
Water Softener Features:
On-Demand
Water Softener Details:
Aqua Magic brand
Sewer Comments:
Cleaned in October 2020
Setting:
Mature Trees, Backs to Open Ground, Level Yard
Hardscape:
Concrete Streets
Play:
Basketball Hoop, Treehouse, Sandbox
Agriculture:
Barn, Usable Livestock Areas, Grain Storage, Machine Shed, Shop, The shop has a 12' overhead door. The interior is steel finished, has ample florescent lighting and is insulated and heated. 220 electrical hookup., There is a separate room off the shop that could be used as a parts room or an office. It measures 8' x21', The grain bins are 10,000 bushel each. One of the grain bins is a dryer bin, but the electrical panel needs to be replaced and is being sold as is., The machine shed measures 45' X 72', The barn measures 38' x 80'. The shop is built into the east end of this building., The hog house measures 26' x 42'
Countertops:
Granite, Updated
Appliances:
Electric Stove, Microwave, Refrigerator, Disposal
Additional Room Features:
Recessed lights above the breakfast bar
Laundry:
12 ft x 9 ft, Vinyl, Dryer Hookup: Electric, Built-In Cabinets, Closet, Utility Sink, Washer and dryer are included.
Foyer:
23 ft x 4 ft, Carpet, Coat Closet
Living Room:
17 ft x 12.75 ft, Carpet, Picture Window, Ceiling Fan
Dining Room:
16 ft x 15.75 ft, Carpet, Built in hutch and desk
Family Room:
25 ft x 19 ft, Carpet, Walk-Out, Picture Window, Recessed Lighting, Ceiling Fan, Built-In Bookshelves, Sliding patio door out to the deck on the back side of the house.
Bedroom #1:
14 ft x 12 ft, Carpet, Master Suite, Walk-In Closet, Closet Organizers, Additional closet in the corner of the room., Large walk in closet., Master bath attached.
Bathroom #1:
14 ft x 7 ft, Vinyl, Master Bath, Full, Whirlpool Tub, Linen Closet, Vent/Fan, Onyx sink and vanity top.
Bathroom #2:
8.75 ft x 7.5 ft, Vinyl, Full, Double Sink, Tub/Shower, Vent/Fan, Onyx vanity top and sinks
Half bath - upstairs:
10 ft x 6.75 ft, Carpet, Hall Bath, Half
Bedroom #4 (north - upstairs):
12 ft x 9 ft, Carpet
Bedroom #5 (West room - upstairs):
15 ft x 15 ft, Carpet, His/Her Closet, Three closets in this room
Storage room / Toy room:
13 ft x 6 ft, Carpet, There is another attached room that measures 10' x 5'. These rooms could be used as toy rooms or storage rooms.
Bathroom #3:
10 ft x 5 ft, Vinyl, 3/4, Walk-In Shower, Linen Closet
Bedroom #2 (SW basement):
14 ft x 10 ft, Carpet, Egress window., Recessed lights., Extra storage cabinets built into the wall.
Bedroom #3 (SE in basement):
10 ft x 11 ft, Carpet, Egress window, Recessed lights
Storage room - East:
24 ft x 16 ft, Concrete, Electric stove hookup in this room
Utility room:
15 ft x 19 ft, Concrete
Storage (west):
6 ft x 10 ft, Concrete
Included:
Stove in the kitchen, Stove in the basement, Refrigerator , Microwave, Washer, Dryer, Refrigerator in the basement, Blinds & drapes
Excluded:
Deep freeze in the basement, Air compressor in the shop, Welder in the shop
Negotiable:
Diesel tank in the machine shed.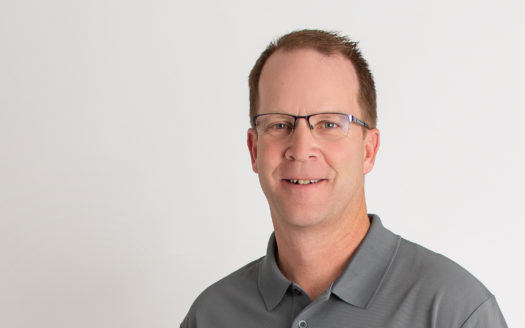 Phone: 712-324-5194
Mobile: 712-348-4214