1001 7th street Sheldon, Iowa 51201, Sheldon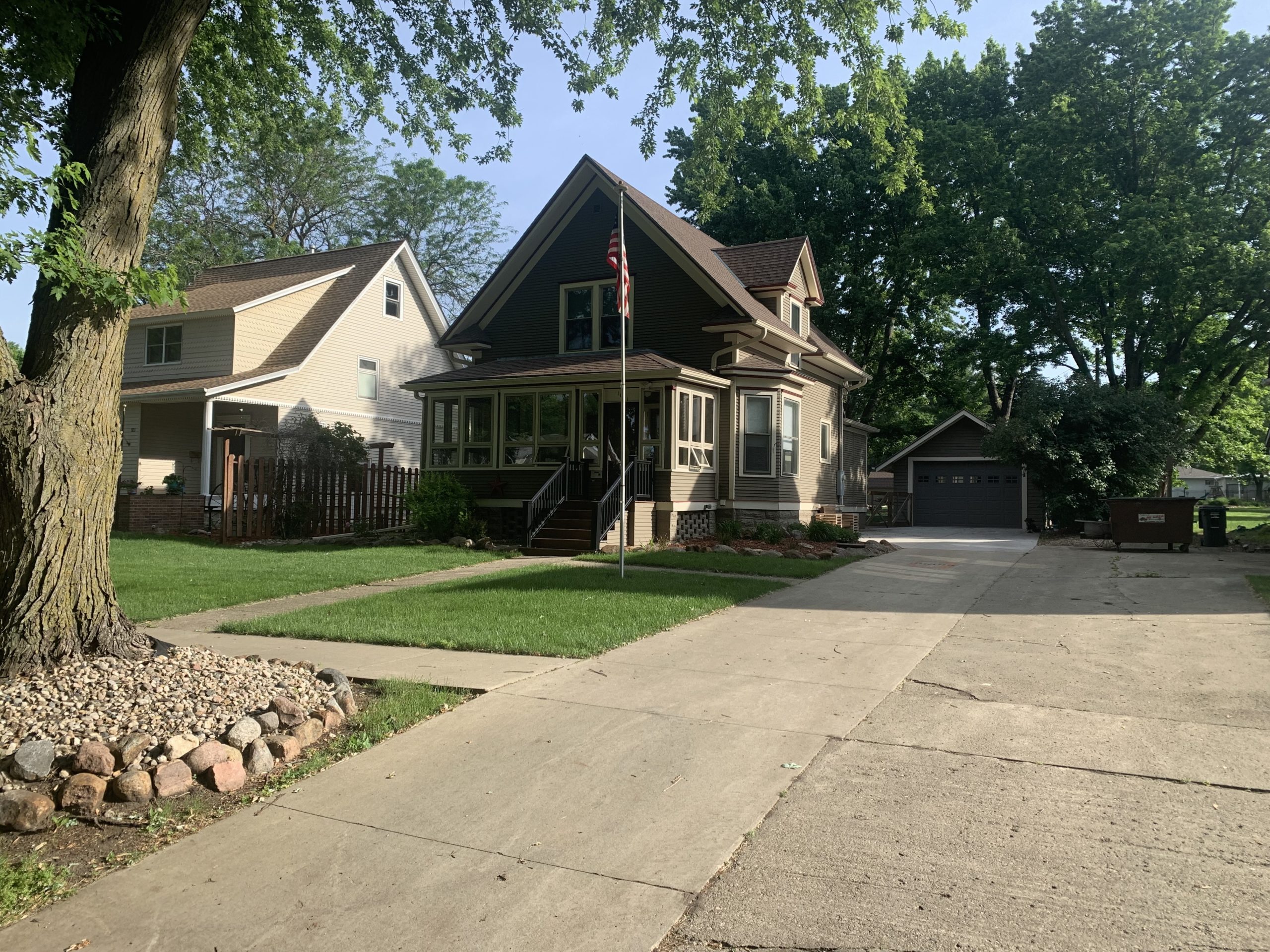 This beautiful 2 story home is full of charm, beautiful woodworking throughout, in prime condition and move in ready!  This property features 3 Bedrooms, and 3 bathrooms.  Their have been numerous updates to this property over the past several years and it has been extremely well cared for.  The woodworking throughout  the home gives that beautiful character and the updates that have taken place also give it that warm modern feel.  Most of the windows have been updated, flooring has been updated in the dining room, living room and foyer.  Along with the updates that have been made, the kitchen/dining area has been updated to reflect a more open concept floor plan. The master bedroom has a beautiful master bath attached.  Not only that but you have an easy exit out the master bedroom to the outdoor hot tub only steps away.
This home also has many updates to the lower level as well.  Flooring has been updated, windows have been updated and a bathroom with a walk in shower.  The lower level is indeed an area that is an attractive space for work or leisure.  The lower level has 2 sump pumps on battery back up and Thrasher has tiled the basement to prevent any water issues on the lower level.
One of the most attractive components of this property in addition to the interior is the beautiful exterior space.  A wonderful shop area, 2 additional storage sheds, pergola with firepit and exterior lighting, big spacious backyard with garden in mid growth.  This is just a beautiful exterior landscape to enjoy yourself, with your family and a great venue for entertaining.
This home has been extremely well cared for.  The updates that have taken place make this a very modern feeling home with the beauty and character of an older home.  You won't want to miss out on this opportunity.  Check into the details today.
Property Type:
Single-Family
Main Floor Square Footage:
Approximately 1473 square feet
Total Living Square Footage:
1940 square feet
Lot Dimensions:
55 x 240 x 55 x 240
Taxes:
$1612 Tax Abatement: No
Garage Dimensions:
16 x 18 ft
Garage Type:
Single, Detached
Garage Features:
Service Entrance, Workshop, Very nice garage which leads directly into shop area! 1.5 Stall , New concrete on part of driveway in 2019
Basement Construction:
Cement Block
Basement Features:
8' Ceiling, Thrasher has installed tiling in basement running from North to South and then T'ing East to West, 2 Sump pumps with battery back up, Installed Radon Mitigation system
Attic Features:
Insulated
Roof:
Asphalt Shingle, Shingles replaced in June of 2011
Windows:
Double-Hung, Vinyl, Replacement, Porch windows new and replaced in May of 2021, Kitchen windows replaced in 2012,
Fireplace Location:
Living Room
Fireplace Features:
Wood Surround, Remote Start
Average Utility Costs:
$181 per month (Includes: Electric, Gas)
Heating System Updated:
April 2012
Heating Details:
Plumbing work done by S & P
Cooling System Updated:
Jennair
Water Heater Size:
50 Gallons
Water Heater Updated:
April 2012
Water Softener Updated:
May 2015
Sewer Comments:
Sewer line to street replaced in 2013.
Hardscape:
Concrete Streets, Concrete Drive, Concrete Sidewalk, Pergola 19.5 x 23.5 Lighting included with firepit (Black ring does not stay with firepit) Drain west side of Hot Tub and North of house for rapid snow melting in winter time., Patio foundation is pavers 25' x 15', Patio includes the "Hot Sot" Hot Tub
Structures:
Garden Shed, 2 Storage sheds on property, Red Shed 12' x 8', Green Shed 8'3" x 10'3", Siding of house repainted in 2020
Other:
Flagpole, Flower Boxes, Outdoor Lighting, Grilling Area, Garden
Cabinets:
Oak, Updated , Island has storage drawers for increased storage capacity
Countertops:
Formica, Updated Remodeled in 2012 Soft close cupboards Recessed lighting
Appliances:
Disposal, Dishwasher, Gas Stove, Microwave, R/O Water (This unit is rented from Culligan in OC and is not included)
Foyer:
12 ft x 9 ft, Laminate, Open Stairway, Wood laminate flooring
Living Room:
13 ft x 12 ft, Laminate, Ceiling Fan, Fireplace, Gas Fireplace Also sends air to lower level family room
Dining Room:
14 ft x 15 ft, Laminate, Ceiling Fan Curtains stay Hutch does not stay
Porch:
20.5 ft x 8 ft, Hardwood, Painted, May 2021 Brand new windows Painted in 2021 Wood floor is original
Master Bedroom:
13.5 ft x 13 ft, Carpet, Master Bedroom, Walk-Out, Ceiling Fan, Walk-In Closet, Open concept closet, Open entrance to Master Bath, Walkout door............steps away from Hot Tub, Recessed Lighting, Open hanging closet racks, Woodwork is from Sutherland HS and has been restained to match deco
Master Bath:
10.25 ft x 6.5 ft, Vinyl, Master Bath, Walk-In Shower, Vent/Fan
Laundry Room:
9.5 ft x 9 ft, Dryer Hookup: Electric, Built-In Cabinets, Built-In Storage, Hanging Rack, Utility Sink, Floor Drain, Deep freeze not included
Family Room:
19.5 ft x 11.5 ft, Vinyl, Vinyl plank added in 2018, Woodworking is from Sutherland H.S. , Shelf on West wall does not stay, Hidaway door on North opens into storage area and sump pump and radon mitigation system
Bathroom 3:
12 ft x 12.5 ft, Vinyl, 3/4, Walk-In Shower, Door to Bathroom and window from Suthland HS Principal office door/window
Storage Room:
12 ft x 12.5 ft, Entrance is from North end of Family room through bookshelves., 2 Sump pumps with battery backup
Bedroom 2:
11 ft x 11.5 ft, Carpet, Guest Bedroom, Ceiling Fan, Walk-In Closet, 2 Walk in closets,
Bedroom 3:
15 ft x 9 ft, Carpet, Guest Bedroom, Ceiling Fan, Walk in closet (2)
Bathroom 2:
7.25 ft x 6.5 ft, Vinyl, Hall Bath, Full, Tub/Shower, Vent/Fan
Included:
Wood for firepit, Bench/Planter along east wall of exterior of house, Hot Tub, Stove in lower level
Excluded:
Swing set, Deep freeze, Martin Bird House, Shelf in lower level family room on West wall., Black ring around the firepit, Reverse Osmosis System
Other Agents
0 listings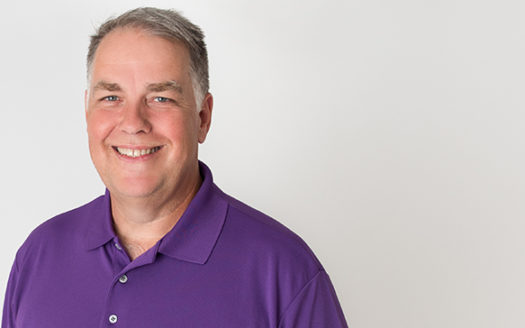 Sales Agent
Long time home owner Gene Bomgaars understands that buying or selling your home is one of
...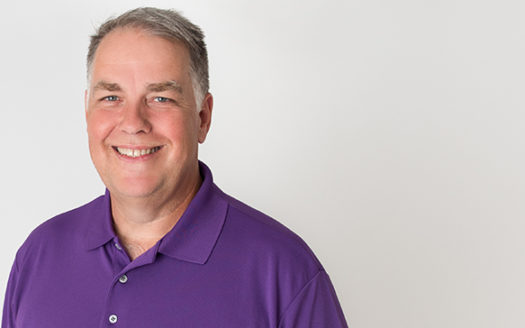 Phone: 712-324-5194
Mobile: 712-348-1951