Sold: 209 7th St., Alton
$ 99,500
Sold: August 11, 2020
209 7th St., Alton
add to favorites
MOVE-IN READY. OPEN-CONCEPT. 2 BED. 1 BATH. PERFECT STARTER HOME.
This 2 bed, 1 bath home would make the perfect little starter home with 1440 square feet of living space.  An open-concept main floor makes a conducive space for gathering.  The interior painting was done in 2019 in addition to an added shiplap accent wall.  The kitchen features a bar peninsula.  Some of the updates in the kitchen include the countertops which were updated with a painting technique along with an updated faux-tiled backsplash.  A new sink/disposal was also added in 2018.  You will find a main floor bedroom with a spacious closet and a full bathroom with a tiled tub/shower.  The basement features a bar/rec area, a storage room, the laundry room, and another bedroom.
The quaint yard features a spacious deck to entertain and a garden shed.
Please contact Kim or Adam for your private viewing of this cute little home. 712-441-6097
Property Type:
Single-Family
Main Floor Square Footage:
720 square feet
Total Living Square Footage:
1440 square feet
Lot Dimensions:
50 x 52 x 50 x 52
Garage Features:
Double Parking Pad in the Front
Basement Construction:
Cement Block
Average Utility Costs:
$188 per month (Includes: Electric, Gas, Water, Sewer, Trash, Recycling)
Heating System Updated:
2010
Cooling System Updated:
2010
Water Heater Size:
30 Gallons
Setting:
Mature Trees, Level Yard
Hardscape:
Concrete Streets, Concrete Drive, Concrete Sidewalk
Structures:
Garden Shed, Shed: 8x12, Deck has storage underneath
Appliances:
Disposal (2018), Dishwasher, Refrigerator, Electric Stove, Microwave
Living Room:
Carpet, Picture Window, Recessed Lighting, Ceiling Fan, Fireplace, Shiplap Accent Wall, Electric Fireplace
Bedroom:
Carpet, Ceiling Fan
Bathroom:
Tile, Full, Vent/Fan, Tiled Tub/Shower
Included:
Refrigerator, Dishwasher, Disposal, Stove, Microwave, Washer/Dryer, Bar Stools
Negotiable:
Electric Fireplace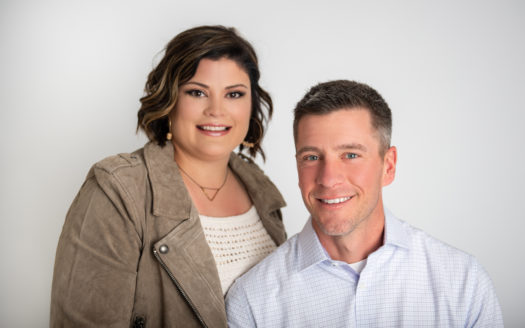 Phone: 712.737.3386
Mobile: 712.441.6097