Sold: 811 6th Ave Alton
$ 74,000
Sold: March 11, 2020
811 6th Ave, Alton
add to favorites
Great Investment Property or Starter Home in Alton!
This 1 & 1/2 story home hosts a large kitchen, a living room, toyroom or office and full bath on the main floor. Upstairs you'll find a landing with storage closet and 2 bedrooms. There's a mudroom on the main floor as you enter the home and the laundry/storage/utility area are all located in the basement. Vinyl siding, vinyl window replacements, 2008 downstairs flooring, 2013 upstairs carpet, and 2016 inside paint are all a plus. 2017 new shingles were put on the garage. 2019 the sellers added a new entry screen door (coming and will be installed soon) and outside light fixture, new cellar door, new garage service door, window well covers, a new window in the toyroom and one in the kitchen (windows ordered and will be put in before closing). Appliances, 3-A/C units and the washer and dryer are included. The nice size yard, single detached garage and location across from the Alton's main park make this home appealing for a renter or home!  Contact Karen Woudstra at 712-737-7017 to line up a showing!
Property Type:
Single-Family
Main Floor Square Footage:
608 square feet
Total Living Square Footage:
Approximately 857 square feet
Garage Dimensions:
14 x 20 ft
Garage Type:
Single, Detached
Garage Features:
2019 New service door. 2017 New garage shingles. 280 Sq. Ft garage built in 1920. No garage opener.
Basement Construction:
Cement Block
Basement Features:
2019 New window well covers. 2019 new cellar door to outside.
Windows:
Double-Hung, Vinyl, Replacement, 2019 New kitchen window near white shelving unit and new toyroom window.
Heating:
Forced Air, Baseboard
Heating Source:
Gas, Electric
Heating System Updated:
2011
Cooling:
Window/Wall Air Conditioner
Cooling Details:
3 Window A/C Units Included "as is"
Water Heater Size:
50 Gallons
Water Heater Details:
Part was replaced in 2017
Setting:
Mature Trees, Corner Lot, Nice Side yard. Located across the street from downtown park.
Hardscape:
Concrete Sidewalk
Structures:
Enclosed Porch, 2019 new storm door and outside light fixture. Shoe Shelf not included.
Countertops:
Formica , 2019 New light fixture above sink. 2008 formica counter, sink/faucet.
Appliances:
Refrigerator, Electric Stove, Microwave, Kitchen appliances included "as is".
Additional Room Features:
Large white shelving unit included. 2019 new kitchen window by shelf (ordered and will be put in before closing), Mini-fridge excluded.
Living Room:
13'3" ft x 11'5" ft, 2008 Carpet, Newer Paint.
Toy Room/Office:
13'3 ft x 9'5" ft, 2008 Carpet, 2019 New window (ordered and will be put in before closing). A/C unit included. Game shelf and desk not included.
Bathroom:
Vinyl, Full, Pedestal Sink, Tub/Shower, Vent/Fan, Corner Cabinet. 2016 Toilet.
Enclosed Back Entry:
7'5" ft x 7'5" ft, 2008 Vinyl, 2019 New screen door and outside porch light. Shoe Cabinet not included.
Bedroom:
13'5" ft x 13'3" ft, 2013 Carpet, Master Bedroom, 2016 Painted. Wardrobe included. 2013 carpet in bedroom, stairs and on landing. Extra closet at top of steps. Baseboard heat. A/C Unit included.
Bedroom 2:
13'4" ft x 11'3" ft, 2013 Carpet, 2016 Painted. Currently used as nursery. Baseboard heat. Window A/C unit included and wardrobe.
Laundry:
Dryer Hookup: Electric, Washer/Dryer and Dehumidifier Included "as is"
Included:
Fridge, Stove, Microwave, Washer/Dryer, Dehumidifier, 3 Window A/C units, Window Treatments.
Excluded:
Renter's back entry shoe shelf, Kitchen Mini-fridge.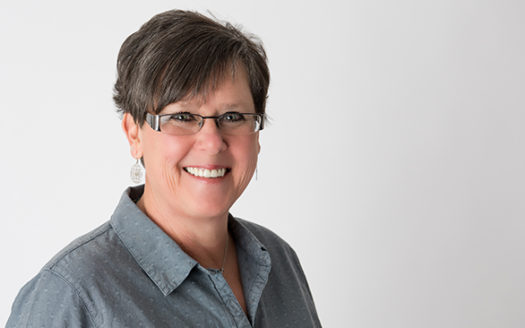 Phone: 712-737-3386
Mobile: 712-737-7017