Sold: 605 10th St., Grundy Center
$ 159,000
Sold: June 19, 2020
MOVE-IN READY.  WELL-MAINTAINED.  3 BED (5 POTENTIAL), 2 BATH RANCH.
This ranch style home features 3 bed, 1 bath on the main floor with an open-concept kitchen, dining, living room.  The main floor bath was gutted and remodeled in 2010.  There is laundry hookups as well located on the main floor if you would want to move the laundry up from the basement.  In the basement, you will find an egress window in the living area.  There's also a potential for two more bedrooms if egress windows are added.  Rounding out the basement is the laundry room which also contains a 3/4 bath and some storage space.  The basement was finished in 2005.
A beautiful pergola and deck were added onto the back of the home in 2011.  The pergola was just painted in 2019.  This is a remarkable space to sit and have your morning cup of coffee or tea…a great entertaining area.  Off the deck is a little grilling spot.  If back deck sitting isn't your style, you will enjoy a quaint little sitting space out front complete with pavers.  Along with the home itself, the yard has been very well cared for.
Contact Adam or Kim Doughan for your private viewing, 712-441-6097
Property Type:
Single-Family
Main Floor Square Footage:
1272 square feet
Total Living Square Footage:
2544 square feet
Lot Dimensions:
67 x 60 x 67 x 60
Garage Dimensions:
14 x 30 ft
Garage Type:
Single, Attached
Garage Features:
Service Entrance, Attic Storage, Insulated, Finished, Epoxy Covered Floor (2018), Built-in Shelving/Work Bench
Basement Construction:
Poured
Attic Features:
Floored Area, Ample Storage Space
Siding:
Masonite, Painted 2019
Roof:
Asphalt Shingle, Shingled in 2010
Average Utility Costs:
$260 per month (Includes: Electric, Gas, Water, Sewer, Trash, Recycling)
Heating Details:
Serviced in 2020
Water Heater Size:
40 Gallons
Water Heater Updated:
2016
Setting:
Mature Trees, Level Yard
Hardscape:
Concrete Streets, Concrete Drive, Concrete Sidewalk
Structures:
Pergola added in 2011
Other:
Grilling Area, Trellis for flowers on side of house, Flower Garden in front of house
Cabinets:
Maple, Original
Appliances:
Disposal, Dishwasher, Electric Stove (2010), Microwave (2011), Refrigerator (Basement Fridge Incl.)
Dining Room:
Carpet, Picture Window, Open Serving Island, Ceiling Fan
Living Room:
Carpet, Picture Window
Bedroom:
Carpet, Master Bedroom, Crown Molding, His/Her Closet
Bedroom:
Carpet, Guest Bedroom, Crown Molding, Ceiling Fan
Bedroom:
Tile, Guest Bedroom, Walk-Out French Doors, Crown Molding, Ceiling Fan, Potential Main Floor Laundry
Bathroom:
Tile, Full, Tub/Shower, Vent/Fan, Updated 2010, Toe Kick Motion Night Light, Built-in Medicine Cabinet, Linen Cabinet, New Window
Family Room:
Carpet, Recessed Lighting, Egress Window, Built-in Bookshelves, Sump Pump
Kitchenette:
Painted Concrete, Cabinet/Countertop, Closet
Potential Bedroom #4:
Carpet, Recessed Lighting, Closet
Potential Bedroom #5:
Carpet, Recessed Lighting, Closet
Laundry/Bathroom:
Painted Concrete, Recessed Lighting, 3/4 Bath, Walk-in Shower, Toilet
Included:
Basement Refrigerator, Oven, Dishwasher, Disposal, Microwave, Window Treatment (except Dining Room)
Excluded:
Main Floor Refrigerator, Dining Room Window Treatments, Washer/Dryer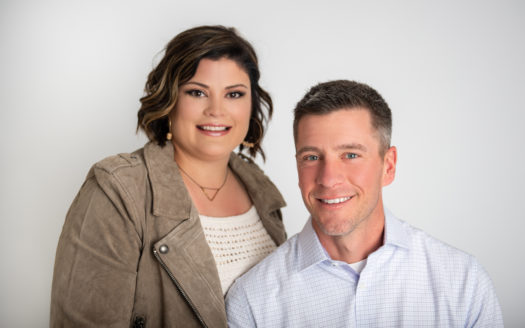 Phone: 712.737.3386
Mobile: 712.441.6097