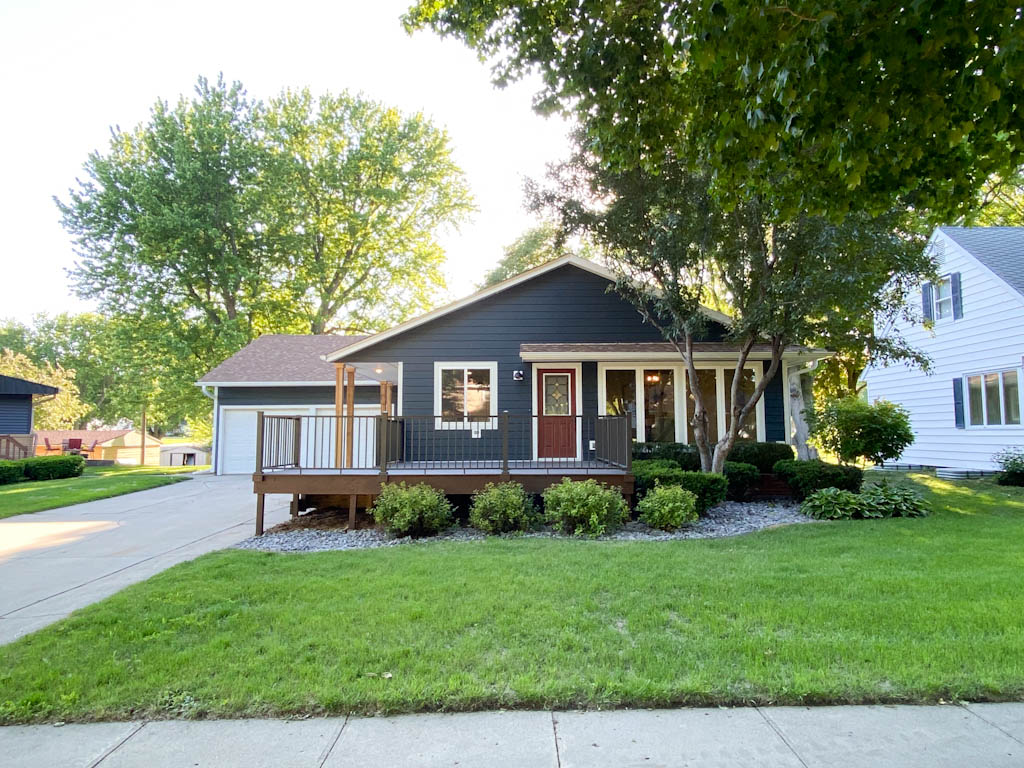 TOTALLY UPDATED. FULL OF CHARACTER & CHARM.  3 BED. 2.75 BATH.  OVER 3,100 FIN. SQ FT.
The majority of this home has been updated.  It contains over 3,100 finished square feet of living space with multiple living spaces, tons of character and charm, and the possibility of an income property in the basement as there is a separate entrance.  The exterior has been updated and painted this year.  The back yard is quaint but sits right next to the open fields of OCCS, giving you the feel of green space.  A perk to the outside is the extra garage/storage shed in the back that is kennel-ready with a concrete pad already poured.  The spacious composite deck is great for entertaining and outside living.
The main floor contains your kitchen which features a cute breakfast nook area.  The updates made in this space are modern and will please many.  Off of the kitchen you will find the front dining room.  This space could be used a front living space, if you'd prefer.  Either would function properly.  One thing to note throughout this home are the many closets that are larger than average.  As you walk to the rear of the home, you will find a full bathroom and guest bedroom.  Again, the finishes of these spaces are great.  The master suite is expansive.  It contains a walk-in closet as well as an updated 3/4 bathroom.  As you continue to walk towards the rear of the home, you will enter the laundry space.  If you prefer to use the basement laundry, this space could be converted to an office or toy room.  From here, you will enter into the hidden gem…the main living space.  With vaulted ceilings, wooden beams, and a gas fireplace, this space is a show stopper!  Another unique feature of this space is the bonus room added to this space.  With an exterior entrance, you could use this space for a home-business, studio, or simply another living space.
The basement contains a family room, full kitchen, bedroom with a newly installed egress window, another potential bedroom, full bathroom, laundry space, and a storm shelter.  A great opportunity for an income potential with the ability to access separately.  The basement also features an expansive shop area (with 220 electrical hookups) or this could be a weight-lifting area if you'd prefer.  There is an exit door off of this room.  Opportunities galore!!
Schedule your private showing today.  Call Kim or Adam, 712-441-6097.
Property Type:
Single-Family
Main Floor Square Footage:
2046 square feet
Total Living Square Footage:
3146 square feet
Garage Dimensions:
23 x 23 ft
Garage Type:
Double, Attached
Garage Features:
Detached Garage w/concrete pad: 240 Sq Ft, Dog Kennel Ready
Basement Construction:
Cement Block
Basement Features:
Walk-Out
Siding:
2021: East, South, West Sides LP Smart Siding
Roof:
Asphalt Shingle, House: 2017/2018, Detached Garage/Shed: 2021
Windows:
Replacement, 2021: Some Windows Replaced
Fireplace Location:
Living Room
Fireplace Features:
Stone, Mantle, Hearth
Average Utility Costs:
$228 per month (Includes: Electric, Gas, Water, Sewer, Trash, Recycling)
Heating System Updated:
2018
Cooling System Updated:
2018
Water Heater Size:
40 Gallons
Water Heater Updated:
2020
Setting:
Mature Trees, Level Yard, Back to Open Field of OCCS
Hardscape:
Concrete Streets, Concrete Drive, Concrete Sidewalk, Brick Accents, Extra Parking Pad
Structures:
Deck: Composite, Powder Coated Metal Hand Rails
Cabinets:
Painted, Updated 2021: Painted
Appliances:
Refrigerator (2021), Electric Stove (2021), Microwave (2021), Dishwasher (2021), Disposal
Additional Room Features:
2021: Totally Remodeled: Floors, Paint, Ceilings, Lights
Dining Room:
15 ft x 18 ft, Carpet, Could convert to 2nd Living Room, 2021: Interior Paint, Carpet, Windows, Fan
Bedroom:
10 ft x 12 ft, Carpet, Guest Bedroom, Ceiling Fan, Walk-In Closet
Bathroom:
8 ft x 7 ft, LVP 2021, Full, Tub/Shower, Totally Renovated in 2021, Ship Lap Wall, Vessel Sink
Bedroom:
15 ft x 20 ft, Carpet, Master Suite, Ceiling Fan, Walk-In Closet
Bathroom:
7 ft x 7 ft, LVP 2021, Master Bath, 3/4, Totally Updated 2021, Ship Lap Walls, Tiled Shower, Glass Door
Laundry:
11 ft x 12 ft, LVP 2021, Could move laundry to basement-hookups ready
Living Room:
25 ft x 18 ft, LVP 2021, Updated 2021, Vaulted with Wood Beams, Recessed Lites, Gas Fireplace, Access to Studio/Office
Office/Flex Room:
18 ft x 9 ft, LVP, Exterior Door
Family Room:
15 ft x 16 ft, Carpet, Garden Windows, Could be Income Potential with a Separate Entrance
Kitchen:
17 ft x 13 ft, LVP (previous owner installed), Full Kitchen, Appliances Included (Fridge, Oven, Sink, Disposal)
Bedroom:
12 ft x 11 ft, Carpet, Guest Bedroom, Walk-In Closet, 2021: Egress Window Installed
Potential Bedroom:
12 ft x 11 ft, Carpet, Walk-In Closet
Bathroom:
5 ft x 7 ft, LVP 2021, Full, Updated in 2021
Shop:
26 ft x 18 ft, Concrete, Work Benches, Exit Door, 220 Electrical Hookup
Included:
Main Floor Fridge, Oven, Microwave, Dishwasher, Disposal, Basement Fridge, Oven, Disposal, Washer/Dryer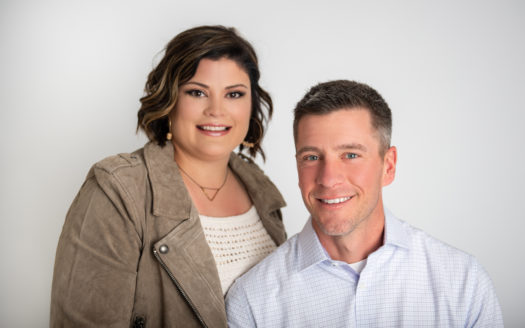 Phone: 712.737.3386
Mobile: 712.441.6097