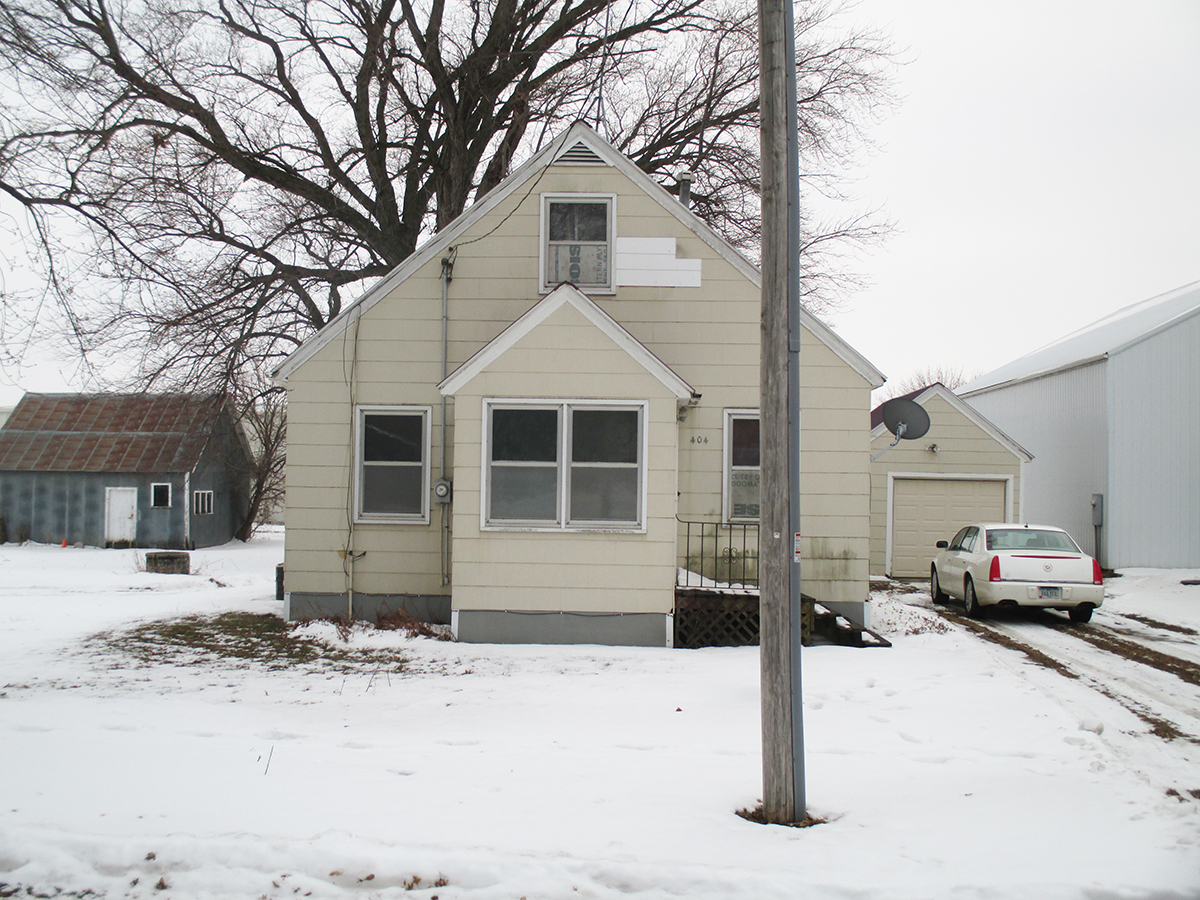 Great first home or opportunity for an investment property. Solid home with two bedrooms and an updated bath with a stackable washer/dryer moved to the second bedroom so it is convenient for you. Nice living room, galley kitchen and a front foyer all on the main floor. Also additional room on the second level for possible bedroom or family room space. Single detached garage and a large backyard. Very reasonable living as it is more economical than renting. Call for an appointment. ACTUALLY THIS HOME IS IN ARCHER, IOWA
Property Type:
Single-Family
Main Floor Square Footage:
Approximately 1085 square feet
Lot Dimensions:
50 x 150 x 50 x 150
Garage Dimensions:
12 x 20 ft
Garage Type:
Single, Detached
Garage Features:
Service Entrance, Door opener with no remote
Basement Construction:
Cement Block
Basement Features:
Sump pump, workbench, sink (non functional) and shelving
Attic Features:
Floored Area
Roof:
Metal, Owner recalls 2012 the metal roof was replaced
Windows:
Double-Hung, Combinations also
Average Utility Costs:
$106 per month (Includes: Electric, Gas)
Heating Details:
Newer 100 Amp panel. Midamerica is supplier
Water Details:
Pressure tank
Water Heater Size:
60 Gallons
Sewer Comments:
$53 minimum monthly to Iowa Lakes Regional. Goes to backyard into Iowa Lakes system. Cleanout if ever needed to west of the house.
Setting:
Level Yard, Quiet Street
Hardscape:
Concrete Sidewalk, Blacktop street and and a partial concrete driveway
Structures:
6X8 front deck
Cabinets:
Birch, Ceramic backsplash
Appliances:
Refrigerator, Gas Stove (2019), Range hood in 2019
Living Room:
Carpet, Ceiling Fan, Built-in hutch
Laundry:
Hardwood, Dryer Hookup: Electric, Located in second bedroom. Stackable washer/dryer included
Bedroom:
Carpet, Ceiling Fan, Built-in closet and drawers
Bedroom:
Hardwood, Built-in closet and drawers. Stackable washer/dryer in this bedroom
Bathroom:
Vinyl, 3/4, Linen Closet, Updated walk-in shower, stool, walls and flooring
Possible Bedroom/Family Room:
Included:
Refrigerator, gas range (2019), Rangehood (2019), Stackable washer/dryer
Other Agents
0 listings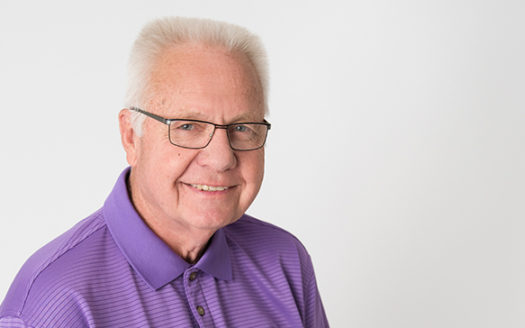 Sales Agent
Denny has enjoyed a long and successful career in business and real estate. With years of
...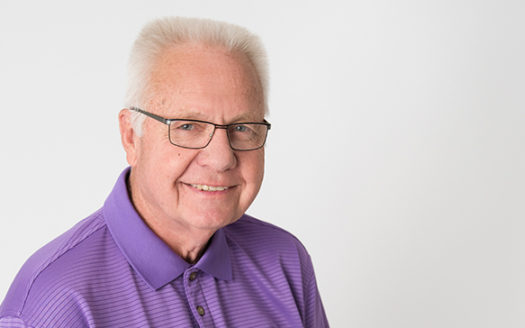 Phone: 712-324-5194
Mobile: 712-348-4248