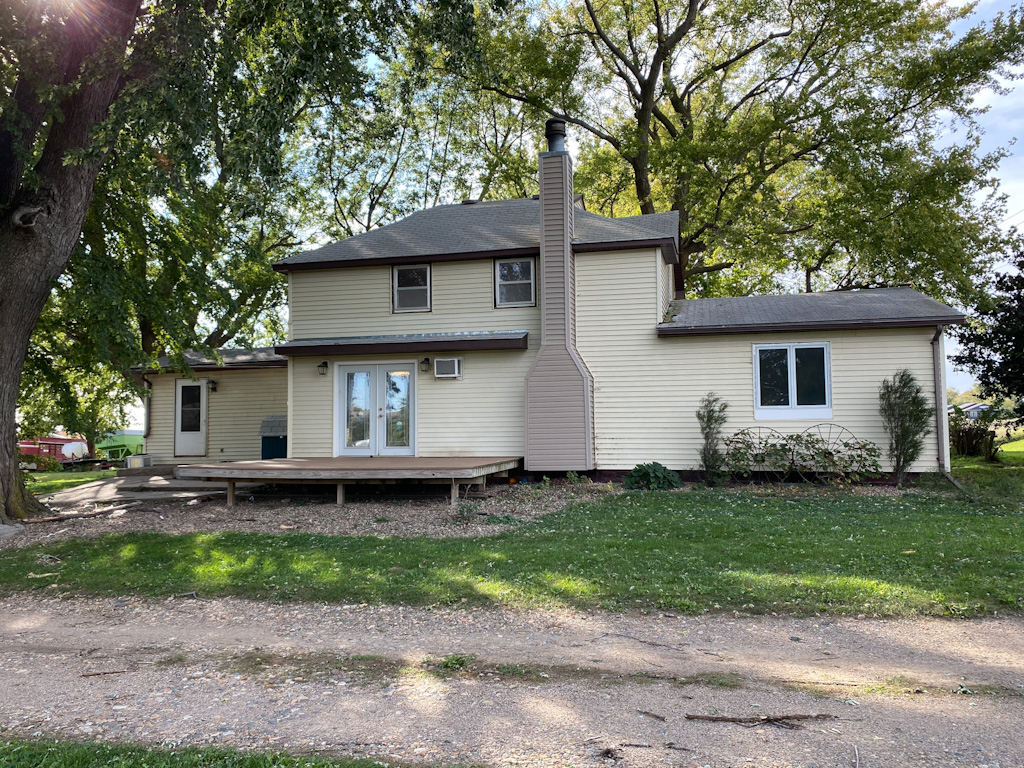 ACREAGE LIFE.  5 BED. 1 BATH.  OUTSIDE OF ORANGE CITY.  QUALITY OUT-BUILDING.  LOTS TO OFFER.
Just a mile of gravel on the west side of Orange City, this spacious family home is waiting for you.  With five bedrooms and multiple living spaces combined with 1.48 acres of land, this property has lots to offer.  With being only a mile outside of Orange City, you are just minutes away from city life but can enjoy the privacy that the country offers.
The home itself boasts over 1,900 finished square feet.  The spacious mudroom was an addition to this older farmhouse in the 1930s.  A main floor laundry offers ease and functionality.  The kitchen and dining space have an open-concept layout that looks into the fireplace room that could be used multiple ways.  A second living room is the second addition put onto this farmhouse in the 1970s.  Rounding out the main floor are two bedrooms and a full bathroom.  The upper floor offers three more bedrooms, two of which are good-sized.
The exterior space of this acreage is in great condition.  Very little mess and no run-down  buildings.  It is well-maintained.  The machine shed on the property measures about 68×32 with a cattle lot (fencing included) attached.
Overall, this property has so much potential.
For your chance to check it out, contact Kim or Adam, 712-441-6098.
Zoning:
Rural Residential
Main Floor Square Footage:
Approximately 1288 square feet
Total Living Square Footage:
Approximately 1912 square feet
Garage Dimensions:
26 x 50 ft
Garage Type:
Triple, Detached
Garage Features:
Insulated, Shop Area
Basement Construction:
Original Foundation is poured, Additions are block
Roof:
Asphalt Shingle, Patched in 2018
Windows:
Casement, Replacement
Fireplace Location:
Living Room
Fireplace Features:
Stone, Mantle, Screen
Average Utility Costs:
$273 (Water $65, Electric $200, Trash $18) per month (Includes: Electric, Water, Sewer, Trash)
Heating:
Radiant, Baseboard
Cooling:
Window/Wall Air Conditioner
Water Heater Size:
62 gal
Sewer Comments:
11 yrs old, last pumped in June 2020
Trash Details:
OC Sanitation-Weekly
Setting:
Wooded, Mature Trees, Backs to Open Ground, Level Yard, Quiet Street, 3 Apple Trees, Mulberry Bush, Asparagus Patch, Grape Vine
Hardscape:
Concrete Drive, 1 Mile of Gravel, West of Orange City
Agriculture:
Machine Shed, 68x32: Opens to Cattle Lot with Fencing, Asphalt Roof, Vinyl & Steel Siding
Appliances:
Dishwasher (Portable Mini Dishwasher (Located under Sink)), Refrigerator, Electric Stove
Mudroom:
8 ft x 12 ft, Laminate, Entry Closet
Laundry:
12 ft x 5 ft, Vinyl, Built-In Cabinets, Countertop
Bathroom:
8 ft x 5 ft, Vinyl, Full, Tub/Shower, Onyx Countertop/Sink
Dining Room:
13 ft x 14 ft, Laminate, Large Patio Door, Built-Ins, Built-In Desk, Ceiling Fan
Fireplace Room:
13 ft x 11 ft, Carpet, Wood Fireplace, Built-In Shelving, Ceiling Fan
Living Room:
16 ft x 13 ft, Carpet
Bedroom:
10 ft x 16 ft, Carpet, Master Bedroom, Ceiling Fan, Large Closet
Bedroom:
8 ft x 10 ft, Hardwood, Ceiling Fan
Bedroom:
10 ft x 14 ft, Carpet
Bedroom:
13 ft x 11 ft, Carpet
Bedroom:
13 ft x 11 ft, Carpet
Included:
Kitchen Appliances, Washer/Dryer, Garage Freezer, Water Softener, Fencing
Excluded:
Negotiable: Play Equipment, Grill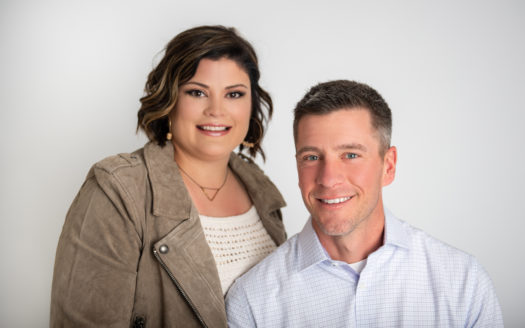 Phone: 712.737.3386
Mobile: 712.441.6097