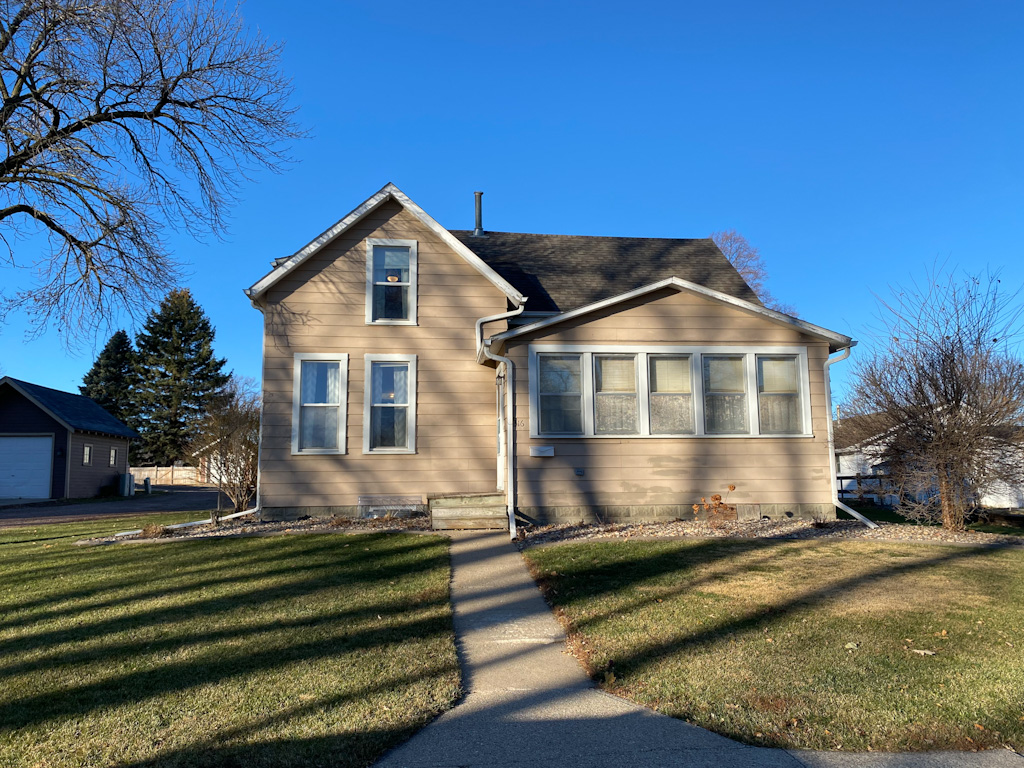 4 BED. 1.75 BATH. 1.5 STORY HOME.  FOUR SEASON'S ROOM. SPACIOUS LOT.
LOCATION. LOCATION. LOCATION.  This home sits in the heart of Orange City.  Within walking distance to downtown, take advantage of the amenities Orange City has to offer.  While the home is an 1880 build, the garage was newly built in 2008 with a bit more space than a typical double garage.  It has easy access with an alley entrance/exit.  The back yard is expansive and ready for your family gatherings and fun.
Charming and full of character, this home has both old and new.  Nearly every floor covering has been updated, windows have been replaced, with the exception of the four season's room, part of the basement has been drainage tiled, and a sump pump has been added. These updates have all been made without losing the character of the home, notice the detailed trim work, the glass doors, and the charming door knobs.
The four season's room will welcome you entering the front door.  With wall to wall windows, this space is a great overflow hang-out room or it can double as a front mud room.  From here, you will enter the living room which is the center of the home.  The round about will take you to the dining/kitchen space or the main floor bedroom and bathroom.  A large improvement to this home was the removal of the wall between the dining and kitchen giving a more open feeling and better flow.  The kitchen features a food prep space, perfect for those who love to spend their time cooking and baking.  Rounding out the main floor is a back mud room, close to the garage, and a master bedroom with a walk-in closet, and the full bathroom.
There are three good-sized bedrooms upstairs.  As well as potential to finish off the a basement to add more finished square feet.  Your laundry is housed in the basement with space to spread out.  A newer updated 3/4 bathroom and a spot for storage finishes out this great family-friendly home.
Schedule your showing today, call Kim or Adam, 712-441-6098.
Property Type:
Single-Family
Main Floor Square Footage:
Approximately 1229 square feet
Total Living Square Footage:
Approximately 1969 square feet
Garage Dimensions:
22 x 24 ft
Garage Type:
Double, Detached
Garage Features:
2008 Garage Added
Basement Construction:
Cement Block
Roof:
Asphalt Shingle, 2013
Windows:
Vinyl, Replacement, All Replaced Except 4-Season Room
Average Utility Costs:
$350 per month (Includes: Electric, Gas, Water, Sewer, Trash, Recycling)
Water Heater Size:
40 Gallons
Setting:
Mature Trees, Level Yard, Quiet Street
Hardscape:
Concrete Streets, Concrete Drive, Ally Access
Structures:
Back Paver Patio, Shed Excluded
Play:
Firepit, Play House Incl.
Appliances:
Refrigerator, Dishwasher, Electric Stove, Microwave, R/O Drinking Water: Leased
Additional Room Features:
Interior Paint (2020), Added White Cabinets (2016), Food Prep Area (3x5)
Four-Season Room:
17 ft x 10 ft, Carpet, Loose-layed Carpet, Wall-to-Wall Windows
Living Room:
17 ft x 13 ft, Carpet, Ceiling Fan, 2016: New Carpet
Dining Room:
13 ft x 13 ft, Laminate, Built-In Cabinet, Chandelier, Interior Paint (2020), Opened Up Wall to Kitchen (2020)
Back Mud Room:
9 ft x 5 ft, Laminate, Coat Hooks Incl.
Bedroom:
14 ft x 11 ft, Carpet, Master Bedroom, Carpet (2016), Interior Paint & Accent Wood Lap Wall (2016), WIC (8x5)
Bathroom:
9 ft x 5 ft, Tile, Full, Tub/Shower, Vent/Fan, 3' Painted Vanity
Bedroom:
11 ft x 13 ft, Carpet, Carpet & Interior Paint (2016), Two Windows, Supplemental Window Air Conditioner, Closet
Bedroom:
12 ft x 13 ft, Carpet, Carpet & Interior Paint (2016), Two Windows, Closet
Bedroom:
15 ft x 13 ft, Carpet, Closet, Two Windows
Potential Bedroom/Living Room:
23 ft x 11 ft, Painted Concrete (2021)
Laundry:
Painted Concrete (2021)
Bathroom:
11 ft x 4 ft, Vinyl, 3/4, Shower, Built-In Shelving
Storage Room:
19 ft x 7 ft, Painted Concrete (2021), Built-In Shelving Incl.
Included:
Kitchen Appliances, Washer/Dryer, Piano, Firepit, Blue Playhouse, Mud Room Coat Hooks, Blinds, Basement Built-in Shelving
Excluded:
Garden Shed, Basketball Hoop
Negotiable:
Basement Chest Freezer, Stand-Up Freezer, Fridge, Garage Fridge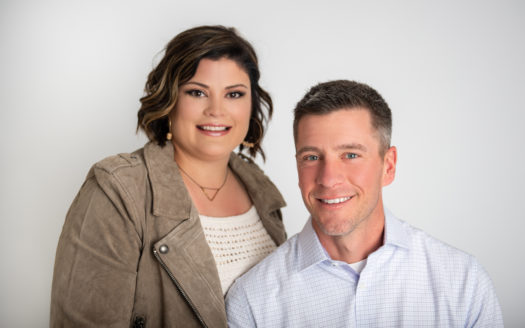 Phone: 712.737.3386
Mobile: 712.441.6097