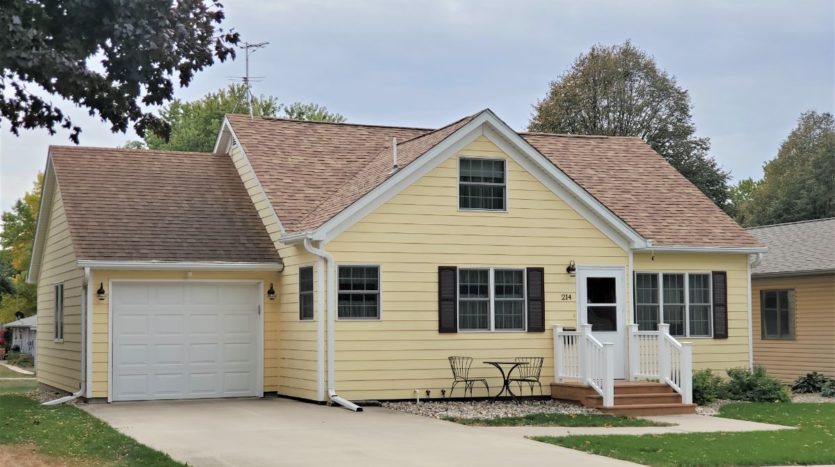 4 bedroom, 2 Bath, 3 Garages! Tons of Updates!
Check out all the updates in this quaint move-in ready home!
~In 2006 the A/C unit was replaced.
~In 2007 a new single attached garage was added with a new cement floor, insulation, finished, floor drain & a back service door to backyard. Also in 2007 the owners worked on the outside of the home & put on new cement board siding (insulation under siding), put in all new windows (Schiebout Marvin Vinyl windows), new shingles on new garage roof, added gutters & gutter guards, poured a new cement drive & sidewalks and added a no-maintenance front porch.
~In 2011 the owners added a new 24 X 26 detached garage through alley with pull-down stairs to the attic with a floored
area for more storage, and new shingles. One side used as a workshop that has a workbench, cabinets and is heated. The owners also put on new shingles on the house in the same year.
~In 2012 the sellers did a total remodel in the kitchen (Joel Jongerius) with sheet rock, new cabinets with drawers (Century Cabinets), LVP flooring, counters, undermount sink, pull-out faucet, appliances. They continued inside the home and updated the main
bathroom & put in new carpet in the living room, dining room, bedroom and hallway. Also replaced and added new white doors & trim. The main bathroom received an updated with a new tub/shower, new cabinets, linen cabinet sink/counter, faucet, and lights. In ~2014 a no-maintenance backyard deck (Joel Jongerius) was added. In 2015 the furnace was replaced. Thrasher tiled, added a new sump pump & radon mitigation. Basement bathroom was updated with new vanity, walk-in shower, toilet, counter, faucet, lights etc. Basement was also updated with drywall/mud/tapping, paint in two bedrooms & epoxy on floors. Sellers finished off attic area to make a craft area & family room.
~In 2016 a Sun Setters awning for backyard deck was added. 2017 New Water Softener 2018 Sprinkler system in front yard added & a new sewer line from road to house put in.
~In 2020 two basement egress windows added.
Home has a 50 Gallon Marathon water heater & 2017 water softener. Located near the downtown area and move-in ready!
Don't miss out! Call Karen Woudstra at 712-737-7017 to line up a showing today!
Property Type:
Single-Family
Main Floor Square Footage:
1466 square feet
Total Living Square Footage:
Approximately 2267 square feet
Garage Dimensions:
11.6 x 24 ft
Garage Type:
Single, Attached
Garage Features:
2007 New single car garage attached with new cement floor, insulation, floor drain and a back service door. 2011 new 24 x 26 detached garage was added and half of garage is used for a workshop and is heated. 2007 added gutters and gutter guards to house and attached garage.
Basement Construction:
Cement Block
Basement Features:
2015 Thrasher stabilized all basement walls, tiled basement, added a sump pump and put in a radon mitgation system.
Attic Features:
2015 Finished off an upstairs bedroom and attic storage area around the family room. Floor attic storage area with ladder in double detached garage as well.
Siding:
2007 New cement board siding with insulation under siding.
Roof:
Asphalt Shingle, 2007 Attached garage new shingles. 2011 New shingles on house and double detached garage.
Windows:
Vinyl, Replacement, 2007 Schiebout Marvin Windows
Average Utility Costs:
$234 per month (Includes: Electric, Gas, Water, Sewer, Trash, Recycling)
Heating System Updated:
2015
Cooling System Updated:
2006
Water Heater Size:
50 Gallons
Water Heater Details:
Marathon
Water Softener Updated:
2017
Hardscape:
2007 New concrete drive in front house and new sidewalks.
Structures:
2014 Added no-maintenance deck (Joel Jungerius) and 2016 added Sun Setter awning for deck.
Other:
In-Ground Sprinkler System, 2018 Sprinkler system put in only in front yard.
Flooring:
2012 Luxury Vinyl Plank
Countertops:
Formica , 2012 New counters with new undermount sink and pull-out faucet
Appliances:
Disposal (2012), Refrigerator (2012), Electric Stove (2012), Microwave (2012)
Additional Room Features:
Opened up kitchen entry, added cupboards, drywalled/mud/taped/painted room. 2012 Chandelier.
Foyer:
5' ft x 4' ft, 2012 Luxury Vinyl Plank. Coat Hook Area
Living Room:
16'11" ft x 14'10" ft, Carpet, Ceiling Fan, Area for a desk
Dining Room:
12' ft x 11'7" ft, Carpet, Closet. Ceiling Fan. Walk-out to no-maintenance deck. Previously was a bedroom but remodeled to be a dining room.
Bedroom:
12' ft x 9'8" ft, 2012 Carpet, Ceiling Fan
Bathroom:
8'8" ft x 6'10" ft, Vinyl, Full, Linen Closet, Vent/Fan, 2012 Bathroom redone with new cabinets, hardware, tub/shower, toilet, counter, sink, faucet, lights. Extra linen closet in hall.
Family Room:
31'3" ft x 11'10" ft, Carpet, Could be used as a master bedroom. Currently used as a family/den area/sewing/craft area! Dormers finished on both sides of room for storage.
Bedroom:
13' ft x 9' ft, Carpet, Closet near steps.
Laundry:
12'5" ft x 10'4" ft, 2015 Epoxy Floor, Utility Sink, Washer/Dryer Included. 2015 Radon Mitigation System installed by Thrasher along with sump pump.
Bedroom:
10'10" ft x 10'6" ft, 2015 Epoxy Flooring, 2020 Egress window added. Closet.
Bathroom:
8'3" ft x 5'5" ft, 2015 Epoxy Flooring, 3/4, 2015 Bathroom remodel with new walk-in shower. Toilet, sink, faucets, vanity, counter. Medicine cabinet. Vent/Heat/Fan.
Bedroom:
12'9" ft x 10'11" ft, 2015 Epoxy Floor, 2020 Egress window added. Closet. Desk Area.
Exercise Room:
12'8" ft x 11'6" ft, 2105 Epoxy
Storage/Utility Room:
16'2" ft x 7' ft, 2015 Epoxy
Included:
2012 Fridge, 2012 Stove, 2012 Microwave, Washer/Dryer, Sun Setter Awning, Supplemental Standing A/C unit for upstairs, Garage Heater & Workbench (non-moveable one) and attached cabinets. Window Treatments.
Excluded:
Basement Dorm Fridge and Freezer, and 2 cabinets around those 2 items. Double car garage moveable workbench and detached cabinets.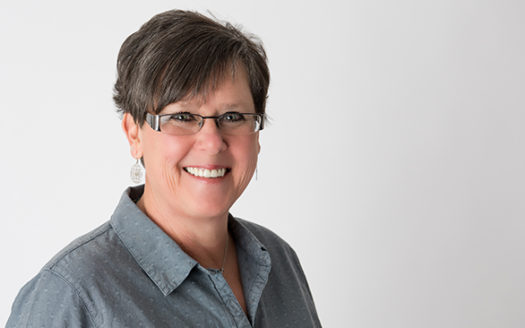 Phone: 712-737-3386
Mobile: 712-737-7017