1008 Colfax St., Boyden
$ 223,000
1008 Colfax St., Boyden
add to favorites
MOVE-IN READY, NICELY UPDATED, 5 BED 3 BATH, DOUBLE ATTACHED GARAGE, FENCED-IN BACK YARD
With over 3500 square feet of finished space, this home is a MUST-SEE!  You will find 1870 square feet on the main floor and a fully finished basement.  This home has been updated throughout within the last couple years and the big-tickets items have been updated/replaced.  
As you enter the home, you will find a large living room that features a bricked gas fireplace and gorgeous wood beam mantle.  You will also notice that large picture window that lets in great natural light.  This home features three separate eating areas, the dining room, which has access to the rear flagstone patio, the eat-in table that sits off of the newly renovated kitchen, or the breakfast island.  To round out the main floor, you will find the master bedroom with an en-suite bathroom, two more bedrooms, and a newly renovated 3/4 main floor bath.
Entering the basement, you will have space galore.  With a great family/rec area, you will also see the bricked gas fireplace.  The laundry room was added in July 2018 as well as the updated bathroom.  Two more bedrooms (or potential bedrooms) are located in the basement along with a kitchenette area featuring a bar.  
This home has ample storage including a detached garage added in 2014.  The double attached garage is finished including being heated.  There is also a service entry to the basement.  This could make for the possibility of an income rental in the basement.  
So many updates to the home…
2009: New AC outside unit, New Roof and Facia
2013: New Air handler in attic
2014: New Kitchen Countertops, Added Detached Garage
2016/2017: Windows, Updated Main Floor Bathroom
2017: Added Crown Molding in Kitchen, New Kitchen Faucet
2018/2019: Interior Painting
2018: New Boiler (4-zone climate control), Painted Kitchen Cabinets, Added Basement Laundry, Basement Bathroom
2019: New Exterior Paint, Front Columns & Beams, Updated Main Floor Living Room, Added 4th Basement Bedroom
Please contact Kim or Adam Doughan at 712-441-6097 for your viewing pleasure.
Property Type:
Single-Family
Main Floor Square Footage:
1870 square feet
Total Living Square Footage:
3740 square feet
School District:
Boyden/Hull
Lot Dimensions:
65.5 x 150 x 65.5 x 150
Garage Dimensions:
22 x 24 ft
Garage Type:
Double, Attached
Garage Features:
Service Entrance, Floor Drain, Insulated, Heated, Finished, Cabinets, 2014: Added Detached Garage in Rear. 18x22, 10' Walls, Insulated, Exterior Speakers, Excluded: Cabinets, Heater
Basement Construction:
Cement Block
Basement Features:
Installed 4 Sump Pumps & Tiled Basement
Attic:
Pull-Down Stairway Access
Siding:
Wood, 2019: New Paint, Front Columns and Beams
Roof:
Asphalt Shingle, 2009: New Roof and Facia
Windows:
Double-Hung, Casement, Replaced 2016 and 2017
Fireplace Features:
Main Floor Living Room: Gas, Brick Surround, Wooden Beam Mantle, Basement Family Room: Gas (needs insert), Brick Surround, Hearth
Average Utility Costs:
$300 per month (Includes: Electric, Gas, Water, Sewer, Trash, Recycling)
Heating:
Radiant, Baseboard
Heating System Updated:
2018
Heating Details:
4 Zone Climate Control
Cooling System Updated:
2009
Cooling Details:
2013: New Air Handler in Attic
Water Heater Details:
2018: Boiler On Demand System
Setting:
Mature Trees, Level Yard
Hardscape:
Concrete Streets, Concrete Drive, Concrete Sidewalk
Structures:
Stone Back Patio in Rear
Other:
In-Ground Sprinkler System, Fenced Yard, 2013: Vinyl Fence and Chain Link Fenced Installed
Flooring:
Luxury Vinyl Plank
Layout:
Eat-In, Breakfast Bar
Cabinets:
Painted, Updated 2018
Appliances:
Refrigerator (2016: Stainless Steel), Electric Stove (2017: Stainless Steel), Microwave (2019: Stainless Steel), Dishwasher (2016: Stainless Steel)
Additional Room Features:
2017: Crown Molding, New Kitchen Faucet, 2018/2019: New Paint
Foyer:
Luxury Vinyl Plank, Coat Closet, 2018/2019: New Paint
Living Room:
Carpet, Picture Window, Recessed Lighting, Ceiling Fan, Fireplace, 2019: Updated Living Room
Dining Room:
Luxury Vinyl Plank, Access to Rear Patio, 2018/2019: New Paint
Bedroom:
Carpet, Master Suite, 2018/2019: New Paint
Bathroom:
Tile, Master Bath, Full, Tub/Shower, Vent/Fan, 2017: Added Master Bath
Bedroom:
Carpet, 2019: New Paint
Bedroom:
Carpet, 2018: New Paint
Bathroom:
Tile, 3/4, Pedestal Sink, Walk-In Shower, 2016: Updated, Oversized Walk-In
Family Room:
Carpet, Fireplace, 2018/2019: New Paint
Laundry:
Vinyl, Dryer Hookup: Gas, Built-In Cabinets, Closet, Hanging Rack, 2018: Added
Kitchenette:
Carpet/Vinyl, Cabinetry, Bar Area
Bedroom:
Carpet, 2019: Added Bedroom. Recessed Lighting, Built-In Desk, Large Closet
Bedroom 5 (Potential):
Carpet, Double Closet
Bathroom:
Vinyl, 3/4, Shower, Linen Closet, 2018: Updated, Recessed Lighting
Included:
Kitchen Appliances, Dryer (Gas), Pool Table, Water Softener
Excluded:
Washer, Basement Fridge and Freezer, Swing Set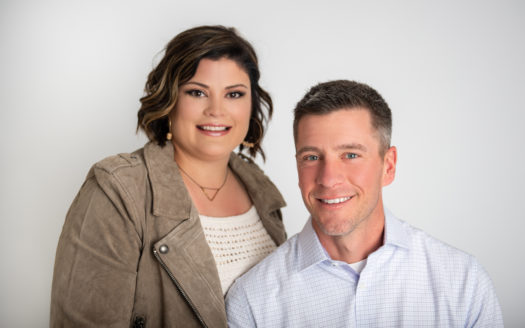 Phone: 712.737.3386
Mobile: 712.441.6097